We are looking for an Content Manager. As Content Manager, We are seeking a highly motivated and creative Content Manager to join our growing team. As a Content Manager, you will be responsible for developing and executing a content strategy that aligns with our company's brand and goals. You will work closely with our marketing and product teams to create high-quality, engaging content that attracts and retains our target audience.
What you will do
Develop and implement a content strategy that aligns with our company's brand and goals;
Produce high-quality written, visual, and multimedia content for various channels, including our website, social media, email marketing, and blog;
Conduct research on industry trends and best practices to ensure our content is relevant and competitive;
Collaborate with the marketing and product teams to develop content that supports our business;
Analyze and report on content performance to measure the effectiveness of our strategy and identify areas for improvement;
Who you are
You are creative, can come up with fresh and innovative ideas for content that align with our brand;
You have strong writing and communication skills and an attention to detail;
You are an analytical thinker and you can analyze data and metrics to understand what content is resonating with our target audience;
You have multiple years of experience and an bring your experience to elevate the quality of our content;
You have a bachelor in a related field.
What we offer you
CodeGorilla stands for an inclusive job market where everyone can and should participate. In our bootcamps, we create a safe and stimulating environment where motivated job seekers learn programming and are trained in professional skills. We help participants find jobs by matching them with employers we work closely with.
At Alyx, we champion innovation through diversity in the tech industry. Sustainable inclusion is embedded in our source code. Like a plug to a socket, we see our tech talents as a surge of vibrant energy that enlivens a network of systems – now that's good tech. In our 12-month Alyx Program, we create a safe and empowering learning environment in which women learn how to code and get trained in professional skills and soft skills by senior women in tech.
At Alyx and Codegorilla, we are committed to creating a diverse and inclusive work environment where all employees feel valued, respected, and supported. We believe that diversity of perspectives and experiences leads to better decision-making and drives innovation. We are proud to be an equal opportunity employer and we welcome applicants from all backgrounds. We strive to create a workplace that reflects the communities we serve and where everyone has the opportunity to reach their full potential.
Working with us means that we will offer you a competitive salary and additional benefits, whilst you will be working in an exciting and constantly evolving startup environment. You will be at the heart of our company, building beautiful products and product teams. You are at the forefront of the new diverse and inclusive way of working in the tech industry!
Interested? Please apply here, via LinkedIn or send a message to Natasja van de Kolk (natasja@teamalyx.com).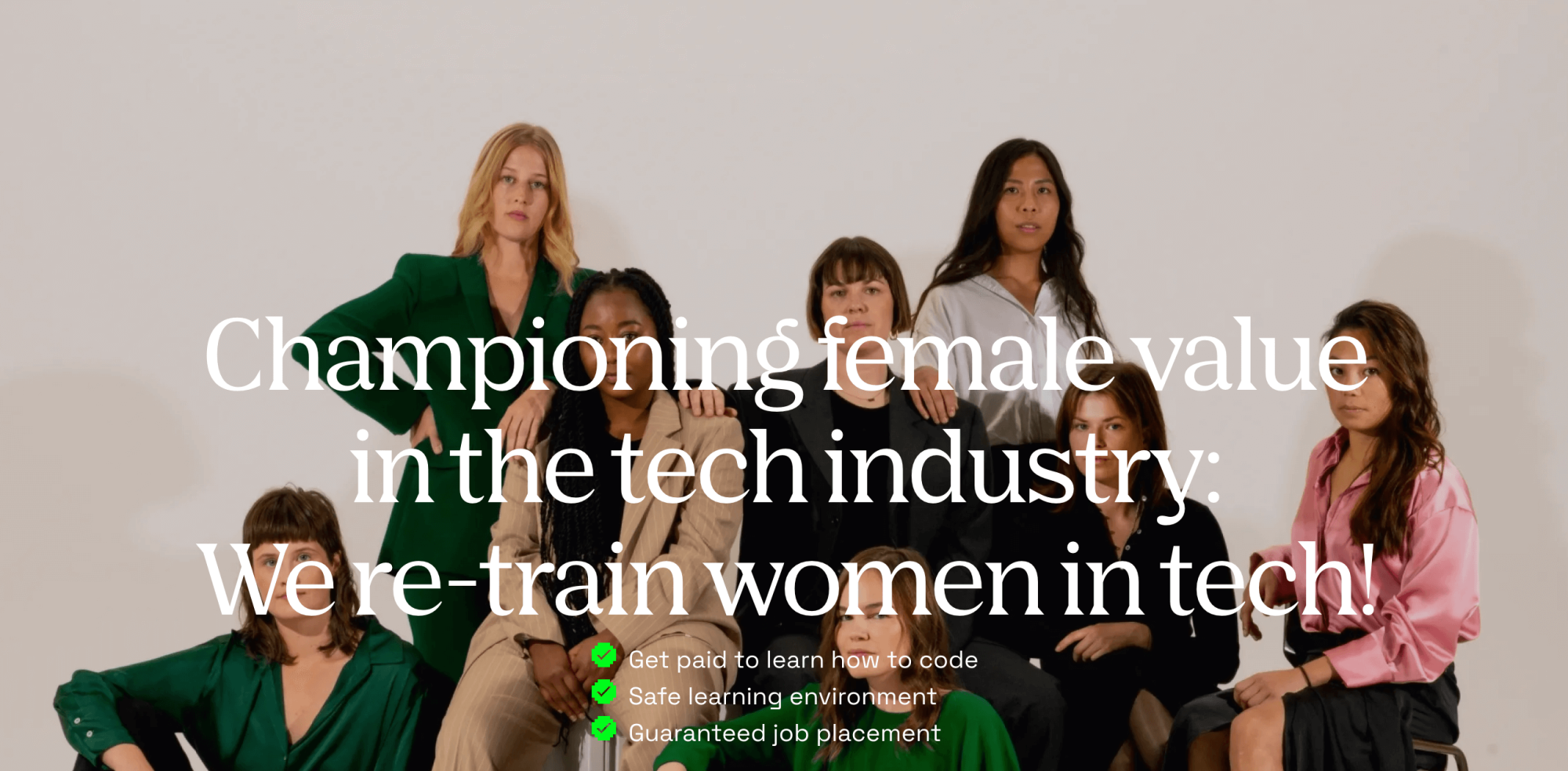 Will you become our new

Content Manager?
"*" indicates required fields