Develop, design and improve.
Belsimpel is constantly evolving, and so are you as a front-ender! Develop new features based on AB-tests, refactor code for the future or help your colleagues with our back office pages. At Belsimpel, you do it all, all by yourself.
How do we develop software?
Each team works on its own part of the software. These can be customer-oriented components, but also our warehouse system or our own HR system. You develop, optimise and implement new features. We develop all the systems we work on ourselves, so that we can respond effectively to complex and challenging changes in the market. We also use the systems ourselves, but we build them as independently functioning software that is also interesting for other companies. So, although we are also a web shop, we see ourselves as a software company. So our scope is much broader than you might think.
Our stack
...and don't forget Gitlab, Docker, Typescript and Redis. We use various tools including Jetbrains, Slack, Ubuntu/Windows and vscode. This is always in motion, as the world of technology never stands still either.
What will you be doing as Front-end Developer?
What will you be doing as Front-end Developer?
You build the best working and looking website and internal tools.
You work together with our designers and back-end developers to make features become one.
You help us to build leading telecom software.
You will get responsibility over your part of the code.
You will work on our own front-end framework for the back-office pages, so that your back-end colleagues can introduce new features with plug-and-play that look instantly familiar.
You will be trusted to make your own technical choices.
What can you expect from us?
Short release times. We release our code several times a day. Finished = live.
No hierarchy. We don't like it.
You are the technical expert. So no non-technical colleagues to sit in your technical chair. Cobbler, stick to your last.
We replace legacy code proactively. Of course, every software has a legacy, but you don't have to keep legacy code alive forever.
Informal working atmosphere. Everyone can be themselves with us.
Working with new technologies such as React
With 70+ colleagues from more than 12 nationalities, we form a nice international community.
Who are you?
Are you smart, do you have a critical eye and do you enjoy making great things that have an impact on hundreds of thousands of customers and a team of over 600 colleagues? Then we are curious about who you are! What do we ask of you?
You have a completed HBO (university of applied sciences) or WO (university) education.
You are used to thinking analytically in your work.
You have at least 3 years of front-end experience. This may be in a work setting, but also (if demonstrable) as a hobby.
You have experience with Git, SEO optimisation, JavaScript, jQuery, HTML/CSS and web development of complex responsive websites.
Basic knowledge of PHP and SQL is a plus!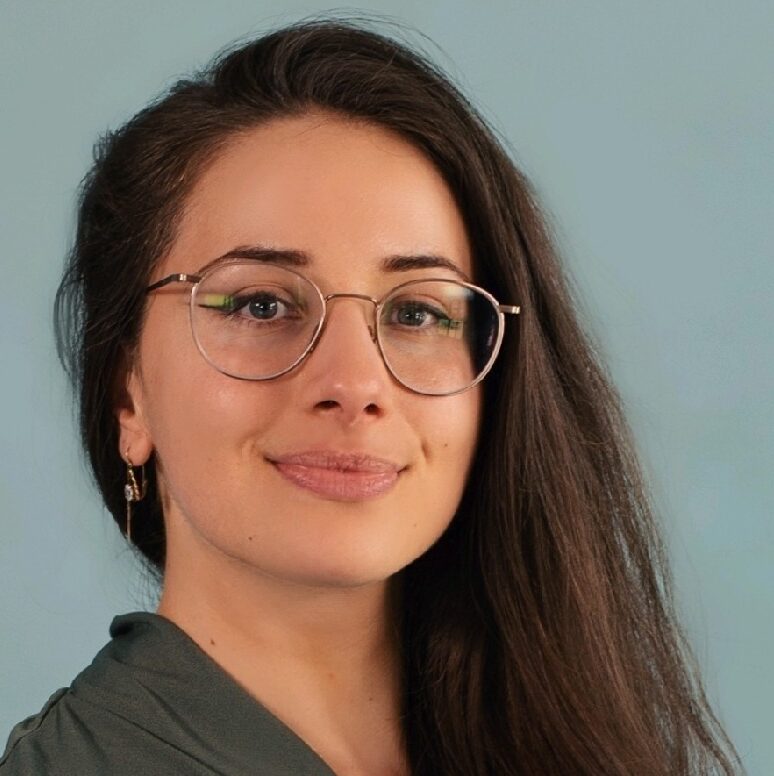 Spotlight
Ana Roman, from Romania, started working for a company while she was still studying in Groningen. The company liked her work ethic and was very happy to offer her a full-time position after she graduated.

She admits that it took her a bit longer than her peers to finish her course because she was also juggling the job. However, she learned a lot and also earned some money along the way.