Are you a creative Content Marketer/Writer with a passion for writing about the manufacturing industry? Do you have talent for crafting compelling content that engages and converts your target audience? If you are an innovative thinker who thrives in a fast-paced environment, we want to hear from you!
Function description
We are a SaaS company that provides innovative CPQ software for the manufacturing industry, focused on companies that are selling complex products. We are looking for a skilled Content Marketer/Writer who can create compelling content that resonates with our target audience and drives engagement. The ideal candidate should have a deep understanding of the manufacturing industry and the ability to craft content that speaks to the pain points and challenges faced by manufacturers. In addition, you will also be responsible for PR activities, including building relationships with media outlets and coordinating press releases.
Responsibilities:
Develop a content strategy that aligns with the company's overall marketing goals.
Write high-quality content, including blog posts, articles, case studies, whitepapers, emails/newsletter, videoscripts, landing pages and ebooks.
Collaborate with the marketing team to develop marketing campaigns that incorporate content.
Conduct research and interviews to gather information for content creation.
Edit and proofread content for clarity, accuracy, and consistency.
Conduct research to stay up-to-date with industry trends and produce content that reflects the latest developments.
Optimise content for SEO and ensure it meets brand guidelines and style guides.
Use analytic tools to measure the effectiveness of content and make data-driven decisions to improve performance.
Manage content distribution across various channels, including social media, email, and the company website.
Build and maintain relationships with industry influencers and thought leaders to enhance the company's content marketing efforts.
Manage PR activities, including building relationships with media outlets and coordinating press releases.
You:
Bachelor's degree or Associate Degree in Marketing, Communications, Journalism, or a related field.
Minimum of 3 years of experience in content marketing/writing, preferably in the manufacturing industry or a SaaS company.
Native English speaker or similar level of proficiency.
Excellent writing and editing skills with a strong attention to detail.
Experience with SEO best practices and analytics tools such as Google Analytics, SEMrush, or Moz.
Ability to work independently and as part of a team.
Strong project management skills with the ability to prioritize tasks and meet deadlines.
Passion for creating content that delivers value to the target audience.
Collaborative team player, goal oriented, thrives in fast-paced SaaS Tech Startup.
We offer you:
Be part of an interesting fast-growing company
A market-conform working conditions and salary
Broad opportunities for further growth and education
A lot of responsibility and a diverse task package
An office with sociable colleagues and an informal work atmosphere
About Elfsquad and growth possibilities
Elfsquad creates software for selling technically complex products. Our groundbreaking software guides both customers and sales through the process of configuring machines and installations. Elfsquad was founded in 2016, and is growing rapidly. This gives you plenty of opportunities for -personal- growth.
Interested?
Send your application and CV to info@elfsquad.io. For more information you can contact Jan Brolsma, at phone number 085 065 6638. Acquisition is not appreciated.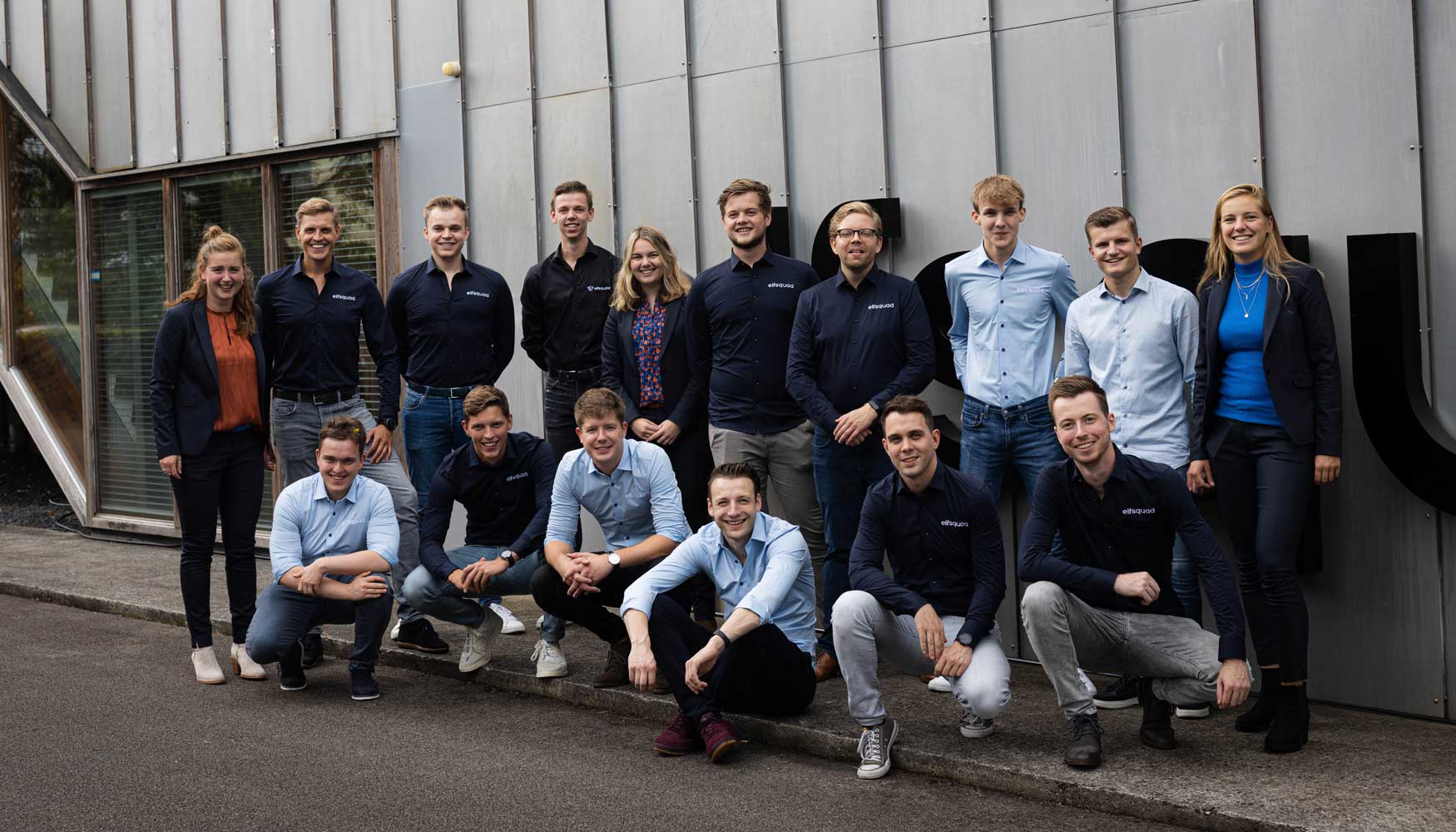 Will you become our new

Content Marketer/Writer?
"*" indicates required fields