Learn how to craft a CV and application letter that stand out
Dutch companies aren't just looking for CVs and application letters that fit the job: they're looking for a person who will fit their team. Let's dig in!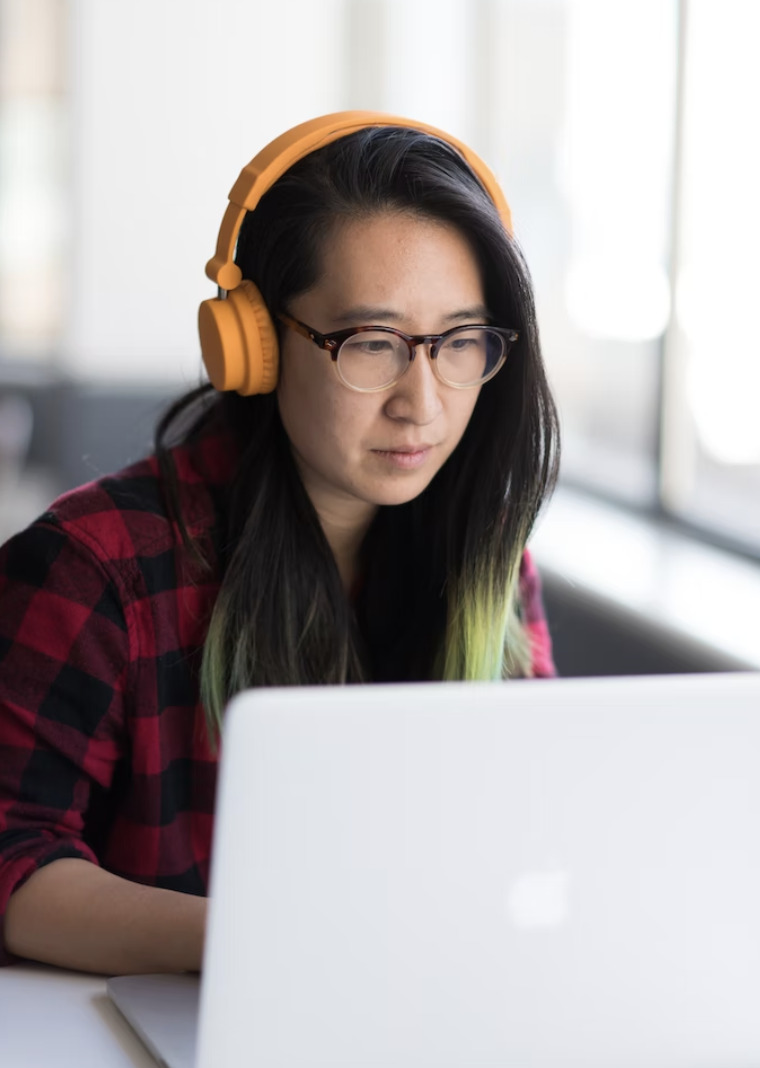 There is no single correct way to prepare a CV. What works for one company might not go down so well with another - particularly if they're in different industries. Nevertheless, there are some general points you may wish to keep in mind when applying for a job in the Netherlands.
A CV that starts with a picture of you shows who you are - ideally in the context of the work you're applying for. Include your name, email, and telephone number. Then you can dedicate around 10 lines to a strong personal pitch. Use this space to present yourself according to your personal ambitions.
Your future employer wants to know what you'll be bringing to the table to help them make the decision whether or not to move further with your application.
Look back at your pitch and check what kind of work or volunteer experiences would be relevant and complementary to both your pitch and the job/company you're applying to.
List down your experience in a logical order. That means that you may order your C.V. differently for one job versus another job. 
While it's ok to brag a bit, don't be overconfident with your skills, especially if you're young and just starting out. On the other hand, don't undersell yourself either. Volunteer and extracurricular experience which has trained you in particular skills (especially if they're relevant for the job) absolutely has a place on your CV.
Research the company you're applying to. Visit their website and maybe have a chat with some of their employees (build that LinkedIn network!). What kind of designs do they use? What is the tone of their language? If for instance the law firm you're applying for seems to be more traditional, then maybe your CV should have a classical design and serious tone. If you're applying for a job within a marketing agency, then you're more likely to have room to be creative and to introduce bold fonts and colours.
While you're thinking all this through, it's a good opportunity to start evaluating whether or not you see yourself fitting in the company's culture. Make it in the North will introduce company culture matching early February 2023, so stay tuned for that!
Show your CV to a trusted friend and get their take on it. It could help to be specific on what kind of feedback you're looking for. Do you want to know if the picture is good? Do you want feedback on the language and grammar? Is it the layout you're unsure of?
If you want to read more about crafting the perfect CV, we recommend reading this article from our service partner, Boost CV.
It's a great idea to exchange your CV and cover letter with friends to help each other out. Especially if you have a hard time defining what skills and experiences you gained from various jobs or volunteer activities, it helps to think about it together!
The application letter, also known as cover letter, or motivation letter
When applying for a job, unless stated otherwise,  you should also send an application or motivational letter along with your CV. Use this cover letter as an opportunity to dig into why you're excited about the job and/or the company: get personal!
You can use the application letter to highlight the match between the job and yourself. A lot of people make the focus of the letter about why the person reading it should hire them. However, you should also tease out your convictions and values in the letter to show why you would be a great match.
You stand out when you send a cover letter that's clearly personalised to
you

, the

job

, and the

company

. You're selling yourself short by only talking about one or two of these
It could also help to ask yourself what you can bring to the company's table based on your culture and the countries you lived and worked in. A Dutch company could benefit from a fresh perspective and new interesting ideas.
When your CV and accompanying letter are finalised, have a look at them and check whether or not they represent the true you and whether it's clear why this particular company and job appeal to you. When you head in to the interview, will the interviewer recognize you as the same person who sent those documents?
Some companies don't require you to send such a letter and instead will send you a set of questions to answer.
Keep the CV and letter brief and to the point: your CV should be 1 page, never more than 2 pages. Your cover letter should never be more than 1 page.
Adjust the CV and letter based on which company you're sending it to: make it personal
Don't forget to list down what languages you speak and how proficient you are in them
Proofread whatever you're sending to eliminate typos and other mistakes
Keep on networking. If your name and face aren't new to the company you're interested in, you might stand a higher chance of being called for an interview
Research the company as much as you can before applying - you can start by looking at its website and checking if there are any news articles about it
Show that you made an extra effort in presenting your CV to be more memorable