Privacy policy
We take your privacy seriously, and would like to tell you how!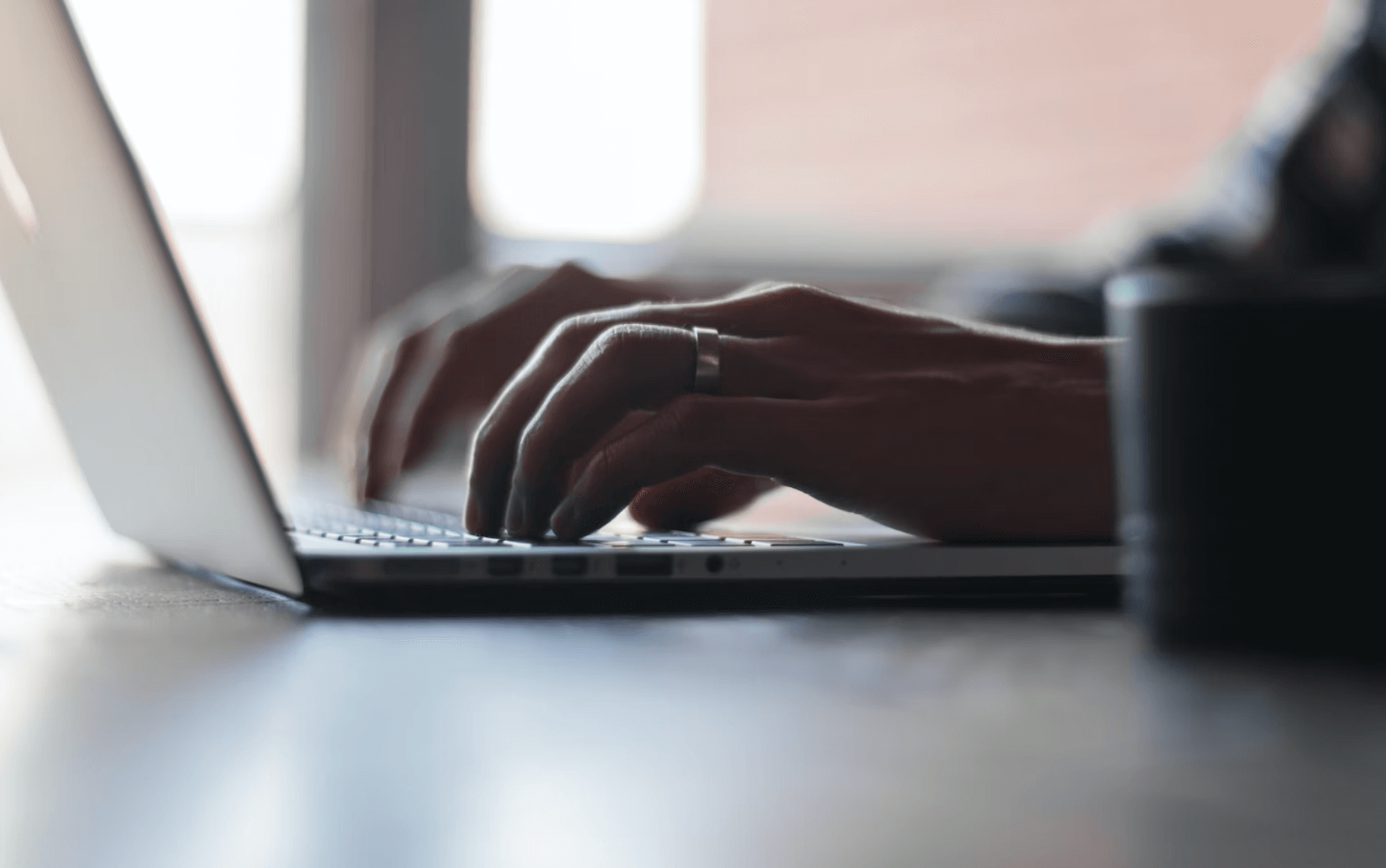 Make it in the North is a project founded and supported by a triple helix collaboration. Our main goals are proudly show off what Groningen, Friesland and Drenthe have to offer, in order to attract and retain international talent, and thereby expand business and innovation opportunities for companies (large and SME) in the Northern Netherlands.
Information we collect from you
Personal details might be requested from you to assist you - company and jobseeker - as much as possible in finding each other. We will sufficiently inform you about this at the moment we collect your personal information, and will make sure you agree to it. We also try to limit the information we ask from you: we take your privacy very seriously.
In order to make Make it in the North as successful as possible, we collect and process (some or all of) the following types of information from you:
Information provided at the time of registering, to remain updated with the launch and progress of Make it in the North via newsletters (name and email address);
Information shared by signing-up in our job portal; this information (might) include(s):

Identification data (full name)
Contact information (email address);
Professional experience (LinkedIn URL).

Information shared via our 'Contact us' form: a record from this sort of correspondence might be kept for our administration and proper handling of requests.
Why we ask/use this personal information
We want to make sure that whenever you are using the Make it in the North website, you have the necessary tools to find suitable job openings and other professional opportunities; but we also want you to have access to relevant information that might be useful for you to decide to stay in the Northern Netherlands. Therefore, when we request information from you, we rely on the legitimate interests pursued by Make it in the North as the lawful basis for collection and use of your personal data.
Each of our projects has a different purpose but they are all aimed to achieving our main goal. Based on the project(s) that we have currently running, some of the purposes why we request information from you are:
Providing you with information on job opportunities in the Northern Netherlands, in English;
Providing you with information on companies hiring international people;
Matching your (professional) profile with suitable job openings, based on your chosen preferences;
Informing you about Make it in the North career-related events;
Informing you about new companies joining the platform;
Answering your questions with regards to the different projects;
Answering your questions or providing you with information requested via our 'Contact us' link.
What we do with your information
Identify you as a 'talent', so that we can link the profile to you and you alone;
Send you an alert in case a job opening has been posted that matches your selected criteria;
Send you an alert in case a new company joins the platform and it belongs to the sector(s) of your preference.
Notify you about any events that match your selected criteria or that might be of interest to you based on your chosen preferences.
To be able to inform you further about a specific event, to report about past events, or to keep you informed of future events.
Image recordings can be made during the Make it in the North events. If you do not wish to appear on these images, you can inform us about this at the event or during registration (if applicable). The images might be used to report on the event, or to draw attention to future events. If you object to a (digitally) published photo, please contact us using the information on the 'Contact' section of this policy. The material will be removed and/or adjusted as soon as possible.
Parties who have access to your information
In order for the Make it in the North platform to work properly, the following parties may have access to your personal information:
Make it in the North coordinator (Marjolein Wiersma)
Make it in the North communication officer (Daindra W. Utami)
Make it in the North accountmanager
Your information may also be (partially) disclosed to the website administrator B2 for website maintenance purposes.
We will never disclose your personal information to third parties.
How we store and protect your personal data
Make it in the North has taken appropriate actions to ensure that all personal data stored in its platform is kept secure, including measures to prevent personal data from being accidentally lost or leaked, used and/or accessed by an unauthorized party , and used or accessed in an unauthorized manner, for as long as your personal data will be gathered and processed by Make it in the North.
The parties processing your information will do so according to the measures authorized by Make it in the North and are subject to a duty of confidentiality.
Whenever there has been a (suspected) breach of information, we will notify you without delay.
Please keep in mind that sharing information via the internet is not completely secure. Although we will do our absolute best to protect your personal data, we cannot guarantee that all transfers of information will be risk free. Nevertheless, once we have received your information in our platform, we will use strict procedures and security features in order prevent any actions that could compromise it.
Your personal data will not be sold or shared with any third parties; it will not be shared with commercial parties.
Where we store your personal data
The provider used is Linqhost and their servers are located in Amsterdam, The Netherlands.
How long we keep your personal data
We will keep your personal data in our database until you decide to cancel your Make it in the North account or until you have unsubscribed from our newsletters and other sorts of communications.
Under the General Data Protection Regulation you have a number of important rights relating to the personal information you have shared with us. These rights include:
Having access to your personal data
Requesting an update or rectification
Requesting the erasure of personal data from the platform
Objecting at any time to the processing of your personal data
Restricting the processing of your personal data whenever applicable
If you would like to exercise any of those rights, please email us at info[at]makeitinthenorth.nl. In the request please state your full name and contact information, and let us know the nature of your request and to which information it relates.
Whenever you have any questions or requests with regards to the personal information you have shared with Make it in the North, the Make it in the North team will always be available to help out. If you are not satisfied with the way we have informed you about how we collect and process your personal information, we hope that you let us know so we can provide you with a satisfactory solution.
Nevertheless, the General Data Protection Regulation also gives you the right to lodge a complaint with a supervisory authority in the European Union (or European Economic Area) state where you work, normally live or where any alleged infringement of data protection laws occurred.The supervisory authority in the Netherlands is the Dutch Data Protection Authority (Autoriteit Persoonsgegevens) and you may contact them at https://www.autoriteitpersoonsgegevens.nl/
Visiting address
Autoriteit Persoonsgegevens
Bezuidenhoutseweg 30
2594 AV Den Haag
Tel: 070-8888 500
Post address
Autoriteit Persoonsgegevens
Postbus 93374
2509 AJ DEN HAAG
Changes to our privacy policy
Therefore, we reserve the right to modify this Privacy Policy at any time. However, rest assured that any changes we may make to our policy in the future will be duly notified and made available to you as a user of Make it in the North.
If you have any objection with regards to the changes made, please make sure to communicate this to us as soon as possible using the contact information shared in the section 'Contact us'. If you do not express any objections with regards to the modifications of our Privacy Policy, we will understand that you accept these changes.
Make it in the North (www.makeitinthenorth.nl) makes use of cookies. A cookie is a small text file placed on the hard drive of your electronic device upon visiting our website. A cookie contains data so you can be recognized as a visitor when you are visiting our website. It enables us to adjust to your needs and it facilitates you to log-in on our website. When you visit our website, we inform you about the use of cookies.
2. The cookies we use and their purposes
We use the following types of cookies on our website:
Functional cookies: like session and login cookies to collect session and login information. This type of cookies make it possible for the website to work properly.
Anonymised Analytic cookies: to obtain information regarding the visits to our website, like numbers of visitors, popular pages and topics. In this way we can adjust our communication and information to the needs of our visitors. We can not see who visits our sites or from which personal device the visit has taken place.
3. Permission for the use of cookies
According to the applicable regulations, functional cookies and analytical cookies with no influence in your privacy are allowed and, therefore, we do not need to ask for your consent.
For the use of some other types of cookies, we require your permission. For the time being, we will not be using any of these cookies. If in the future this were to be modified, we will ask for your permission when you visit the website and -should you agree to the use of these cookies- your consent will be valid for a period of thirteen months.
4. Blocking and removing cookies
You can always block and remove cookies through your internet browser. You can also set up your browser in such a way that you will receive a message when a cookie is placed. You can also indicate that specific type of cookies aren't allowed to be placed. Check the help function of your browser for all these options.
It's good to know that when you remove the cookies in your browser, this may impact the easy-access use of this website. It may occur that some of its functionalities don't work anymore, or that the website as a whole stops functioning.
Some tracking cookies are placed by third parties who, among others, show advertisement to you on our website. These are standard cookies that you can remove through www.youronlinechoices.eu.
5. New developments and unforeseen cookies
In (some) articles we might use content that is hosted on other websites and that are shown on Make it in the North by use of code (embedded content). Think for instance of YouTube videos. These codes use cookies, but we don't control how third parties use these cookies.
It could also occur that cookies are placed through our website, by others, without informing us. We are not OK with this. Did you find any unforeseen cookies that are not mentioned in our statements? Please let us know through info[at]makeitinthenorth.nl.
You can also contact the third party directly and ask which cookies they have placed, the reason for it, the duration and in what way they can guarantee your privacy.
All questions and comments regarding the Privacy Policy of Make it in the North should be sent using the following channels:
Make it in the North
info@makeitinthenorth.nl
Founding partner IWCN (for questions or requests that would like to be handed in person)
Gedempte Zuiderdiep 98
9711 HL Groningen