Research & development in the Northern Netherlands
With several top-level universities, plentiful space, and a highly educated multilingual workforce, it's no wonder that more and more companies are utilising the Northern Netherlands for R&D.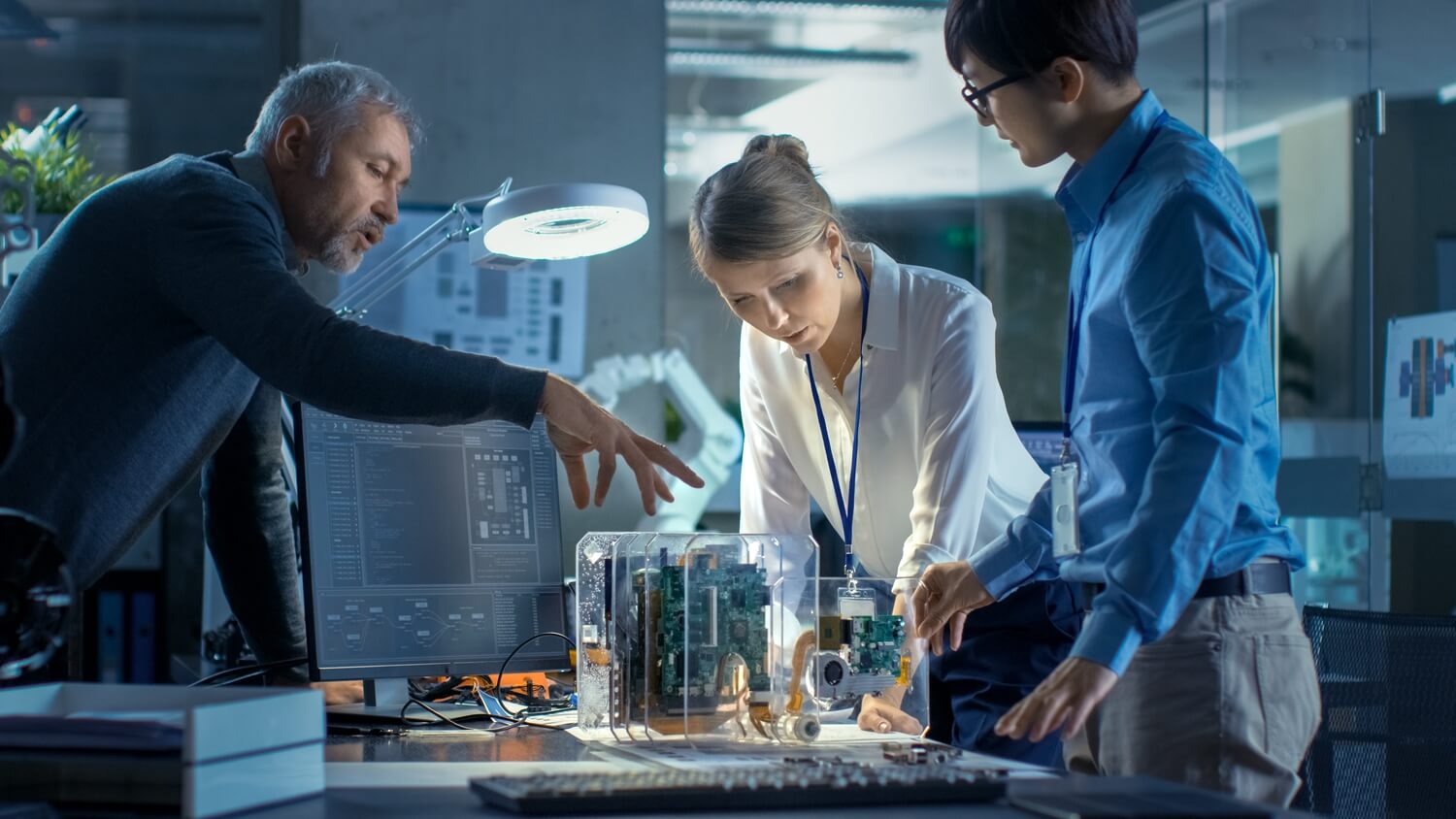 The University of Groningen, Hanzehogeschool, and NHL Stenden University of Applied Sciences can all be utilised in partnership with the private sector, which has resulted in some world-class facilities. An example of this is the Zernike Campus, located just north of the city of Groningen. Within the campus, there are research institutes run by the University of Groningen and Hanzehogeschool, as well as labs, test centres, and more that can be used by start-ups and established companies.
On the Zernike Campus, significant numbers of the research institutes are partnerships between one (or more) universities, and several companies. For example, the 5Groningen Testing Lab, which is testing the next generation of telecommunications in the real world, is a partnership between the Economic Board Groningen, the Dutch Ministry for Telecommunications, the national research agency TNO; the University of Groningen and Hanzehogeschool, and the telecoms companies KPN, Vodafone, Ericsson; Huawei, Dell EMC, and VMWare (amongst others). Through the collaboration between government, education, and the private sector, more innovations that sole real-world problems can be brought to reality quicker: and this attitude underpins almost all research in the North.
One of the more famous facilities for R&D in the Northern Netherlands is the Phillips facility in the Frisian city of Drachten. It is one of the largest consumer electronics R&D facilities in Europe, with over 2,000 staff and 600 researchers from 35 different companies. The facility has been responsible for various well-known Phillips products, including SENSEO Coffee Machines, Wake-Up Lights, vacuum cleaners; hair dryers, and shavers.
The Phillips R&D Centre sits within the wider Innovatiecluster Drachten, which is home to a number of companies spanning everything from electronic motors, to medical devices, and more. Each of these companies devotes a large amount of focus to R&D, which has yielded some amazing discoveries and products.
Drenthe is well known for its research into and development of various sensor systems. The area around the city of Assen is particularly strong in this respect, with the Hanzehogeschool's Institute for Engineering sitting next to a new innovation centre that is in the final stages of being completed, which hopes to bridge the gap between the Hanze's research and innovative businesses in Drenthe.  
Companies and jobs

with research & development divisions