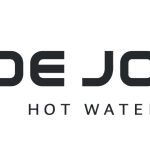 Welcome to De Jong Gorredijk B.V. Let's get to know each other!
Our company profile
Founded in Friesland

For jobseekers

(Metal) Manufacturing Industry
Sustainable Development Goals
Do you find technology interesting and do you want to make a significant contribution to sustainability within a rapidly growing international organization with enthusiastic employees?
De Jong Gorredijk B.V. is an organization that was founded in 1859 and evolved from a supplier of pots and jugs to the production of milk churns, beer tanks, and soft drink containers, ultimately becoming one of the largest producers of stainless steel hot water tanks globally. The organization currently boasts over 200 motivated employees who are the driving force behind our operations. We manufacture innovative and high-quality tanks for well-known heating product suppliers such as Bosch, Vaillant, ATAG, Hitachi, and many others. Our products are distributed worldwide. Collaborating with our clients, we continually develop new products and technologies to distinguish ourselves in the market. Our products are increasingly being utilized in sustainable systems such as solar water heaters and heat pumps—future-oriented products experiencing growing demand.
We are seeking new colleagues who want to contribute to this mission while working in a stable, successful, and international organization!
Since 2022, De Jong Gorredijk B.V. has been part of Rheem. This American company is the only one in the world that manufactures both heating and cooling systems, hot water solutions, pool heating, and commercial refrigeration and freezing systems. Additionally, Rheem is the largest producer of hot water solutions in North America. Rheem's products are sold globally in over 50 countries.
De Jong Gorredijk B.V. is a growing company. At DEJONG, you too have the opportunity to grow. DEJONG provides opportunities for individuals with diverse educational backgrounds. Even if you don't have the right knowledge or experience yet but are motivated to learn, you can join us. We will train and educate you. Our experienced employees are eager to share their knowledge with new talent. There are plenty of advancement opportunities within the company for ambitious individuals. We provide the chances; it's up to you to seize them.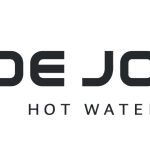 Internship Heat Pump Emulator
Internship

Founded in Friesland

(Metal) Manufacturing Industry