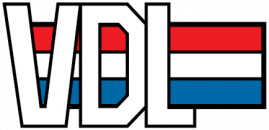 Welcome to VDL Wientjes Let's get to know each other!

Our company profile
Interested to hire permitholders

Interested to hire internationals

Research & Development

(Metal) Manufacturing Industry
Sustainable Development Goals
Are you fascinated by the possibilities of (recycled) plastics?
VDL Wientjes Emmen is a specialist in the field of thermosets and thermoplastic products. At work, you will be dealing with various products such as electric charging stations for the automotive industry, Dopper drinking bottles, mailboxes, covers for lamp posts, emergency shutters for buses and seats for trains. Our site in Emmen manufactures both basic and complex plastic components. The process involves production techniques such as injection moulding (fibre-reinforced) thermoplastics, gas injection, 2-component, in-mould labelling and hot pressing thermosets (SMC polyester). SMC (Sheet Moulding Compound) is also produced in-house. These are pre-impregnated mats made of polyester and long glass fibres.
Do you enjoy working in an innovative and technical environment? Are you ambitious and do you like working in an informal and flat organisational structure? Then you are the one we are looking for!
Why choose VLD?
Interrnational work environment. VDL Groep has multiple sites outside the Netherlands and exports roughly 80% of its products. This gives you the opportunity to build a network of contacts that spans the globe.
No-nonsense family culture. VDL Groep is one of the Netherlands' largest family businesses. In our open, direct, and informal work environment, you will instantly feel at home.
16.000 colleagues. Learn from your colleagues within the vast VDL network and get to know each other better at one of our engaging events, including the staff party, which is always the highlight of the year!
RODEN LOCATION
VDL Wientjes Roden is a company with around 65 employees based in Roden (the Netherlands) that develops, produces and assembles thermoplastic plastic products for a wide range of markets and in close co-operation with its customers.
The production consisting of one single product is sometimes started up during the development phase, while series of 50 to 4,000 items can be produced during the production phase. By making use of various technologies, we are able to produce a range of sizes, and anything from simple to complex technical and viewing products.
VDL Wientjes Roden is characterised by a flat and open organisational structure, with enthusiastic employees who invariably put the customer first. Our employees are skilful and have plenty of experience in the development and production of synthetic products. This is one of the reasons why we are able to respond quickly and with expertise to your queries regarding the latest developments in raw materials and processing technology, or on how the various production technologies can be best combined.
EMMEN LOCATION
VDL Wientjes Emmen has an extensive engineering department and R&D facility. It is recommended to involve this department already in the design phase. In co-operation with our project engineers you will develop a better product, which is produced more efficiently.
Our logistics departments see to it that your products are delivered at the exact moment you need them. They translate your orders into production and delivery schedules. An open communication line with your buyers contributes to just-in-time deliveries, flexibility in delivery dates and the highest level of delivery performance.