FuckUp Night Leeuwarden
Only by failing you will be successful. Time to start sharing this with your fellow failure buddies!
Event is expired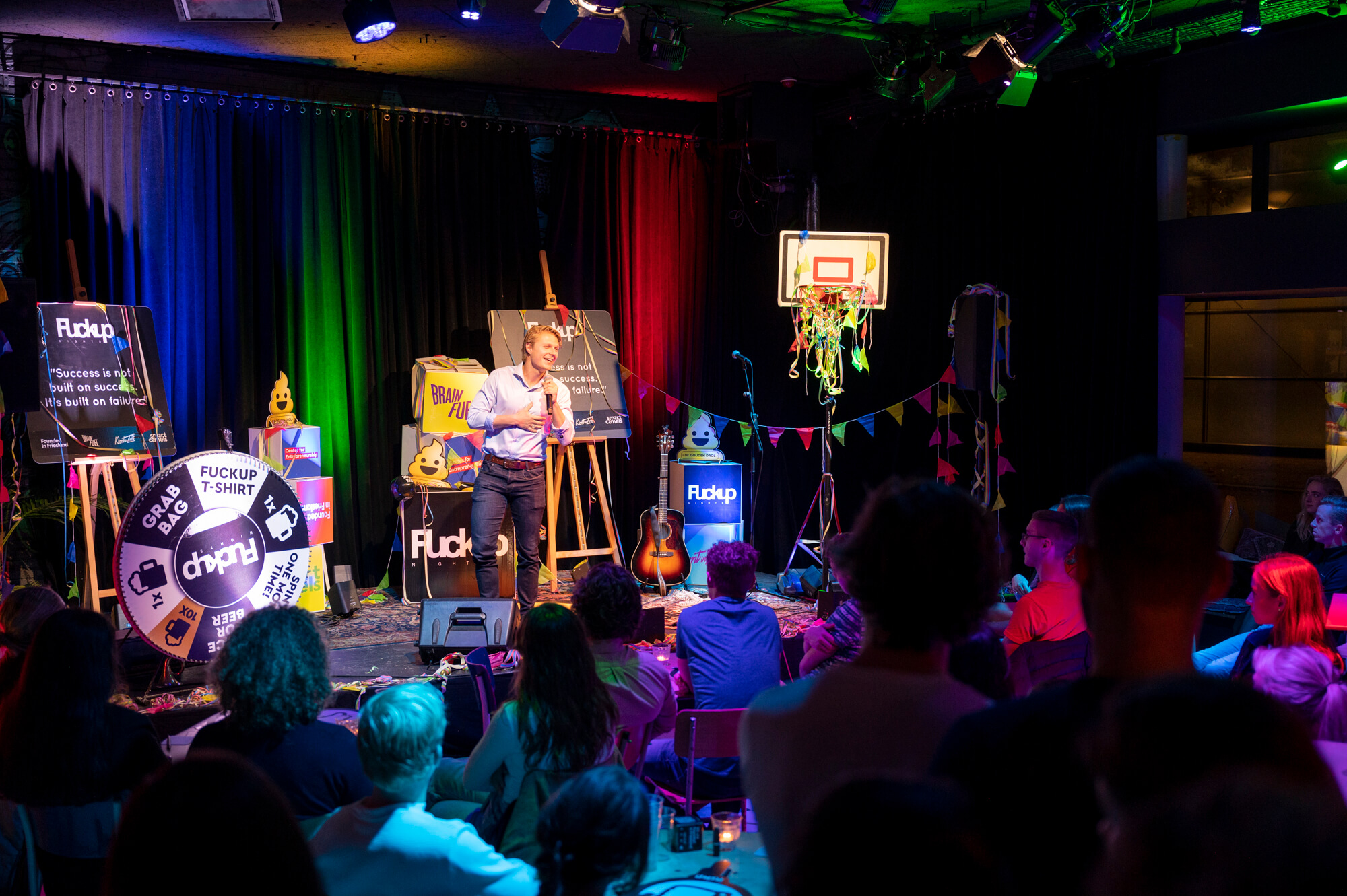 Beer in hand, listen to the most beautiful failure stories of three entrepreneurs. Sounds like the perfect night, right?
On March 30, Founded in Friesland will meet you in Neushoorn Cafe for Fuckup Nights student edition: the night where failure meets fiesta. What does that mean? 
- 3 top entrepreneurs from the North will share their failure stories
- You can share your blooper to get a chance to win an incredible prize: 100 euros of beer money
- And the first drink… is on us!
In short, an evening you don't want to miss.
Cover photo by Klant in Zicht