Meet Your Future in Sustainability
-

Nijenborgh

6

Groningen

.
Free
Join us at this event to find sustainability-related jobs, internships and companies. From jobs at an energy transition startup, to marketeer for an off-shore wind park, and sustainability coordinator at a commercial factory. All types of jobs, all related to making the Northern Netherlands more sustainable.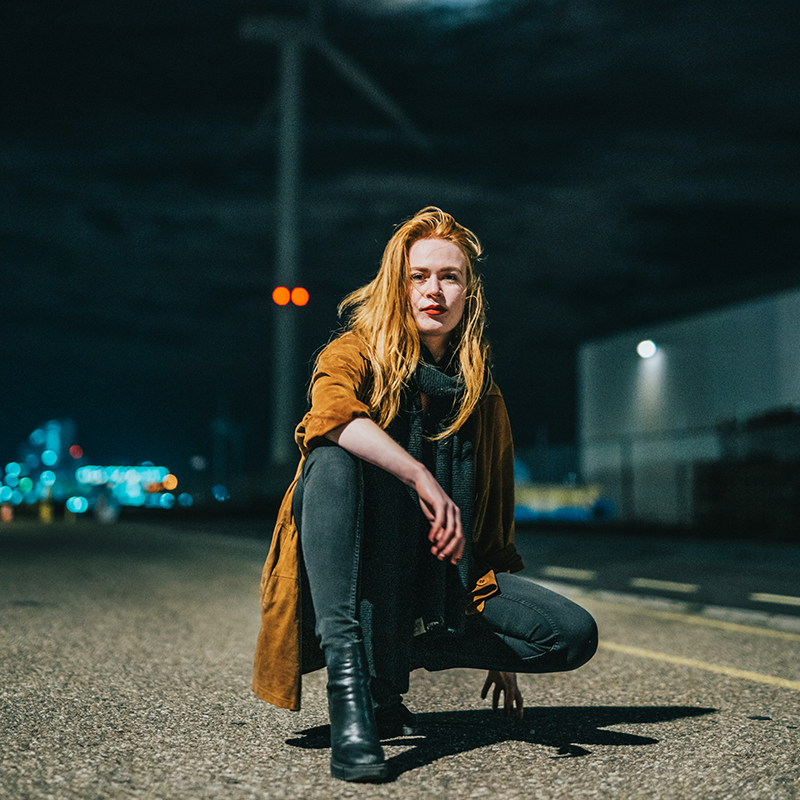 Join us at Energy Academy Europe in Groningen!
Network with companies, learn about exciting developments in the sustainable and energy sectors, get CV critiques, and follow workshops about starting your career and becoming a networking pro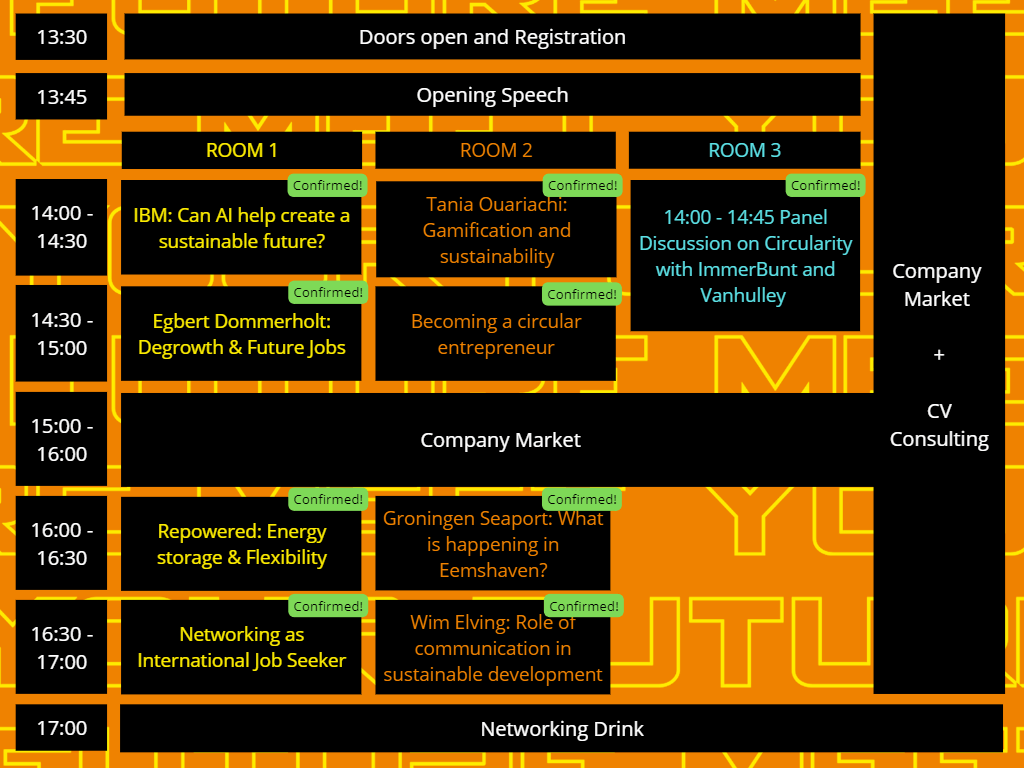 ☀️ Don't miss out on these great sessions, all in English ☀️
Degrowth and jobs of the future
How to network to find a job in the Northern Netherlands
How to become a more circular entrepreneur/business
AI in the energy transition
Opportunities and innovations at Groningen Seaports
Gamefiction as a tool to communicate sustainability issues and choices
Panel discussion on circular fashion
The role of communication in creating sustainable communities
Sign up for

Meet Your Future in Sustainability?
Meet Your Future career events
Organisations, universities and businesses in the Northern Netherlands work together under the label "Meet Your Future" to organize job-career events in specific sectors in Groningen, Friesland and Drenthe. For example, you could meet the most interesting IT companies at Meet Your Future in Digital, or find out about the newest energy transition innovations at Meet Your Future in Energy. In 2023, the themes will be sustainability and energy, digital, and women in tech.
Make it in the North is co-organiser of these events. Our mission is to make sure English-speaking jobseekers can also find out about opportunities in the North, and to make it easy to spot which companies hire internationals.
Check aftermovie 2022 event