PhD Day 2023
-

Leonard Springerlaan

2

Groningen

.
Have you heard of the PhD Day in Groningen? No? Then you are in for a treat!
Read on to see what is it about. 👇🏼
Visit PhD Day 2023's Website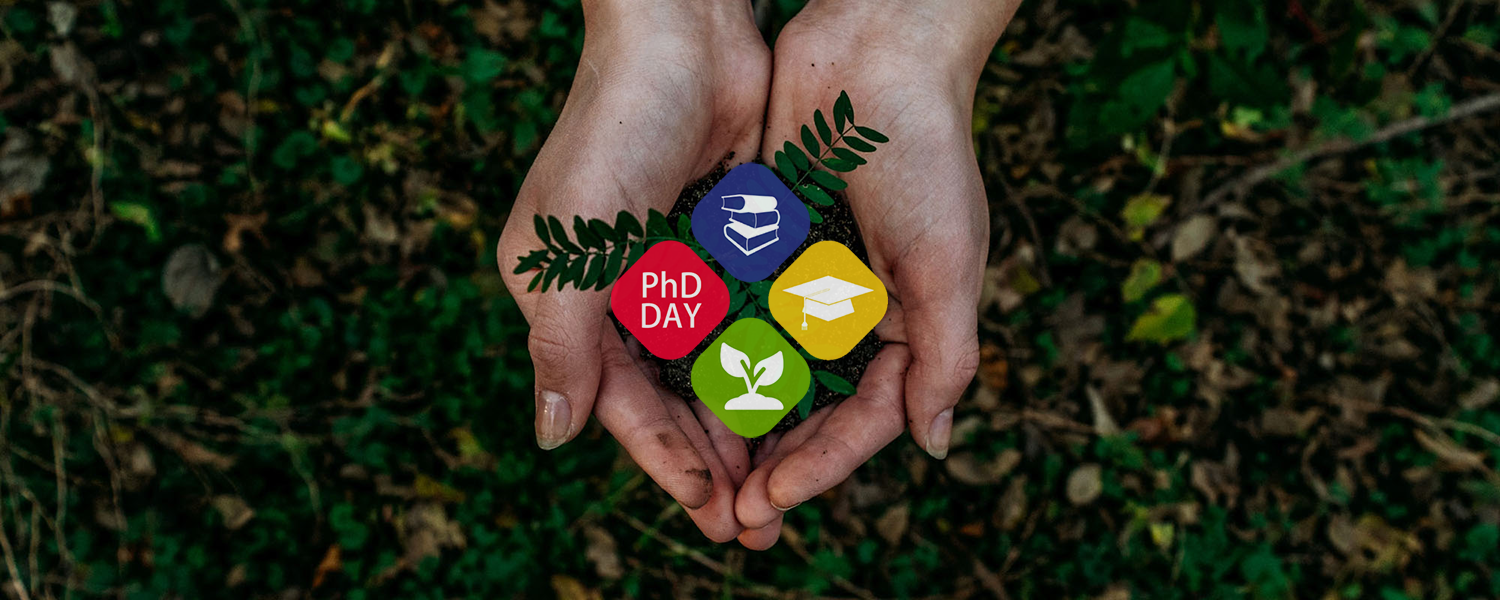 PhD Day 2023: "Sustainable paths: Planting seeds of innovation"
The PhD Day is the biggest PhD event in the Netherlands organized for and by PhDs from various disciplines and fields. The day is intended for PhDs to come together to learn something new, reflect on career opportunities outside of academia, and network with potential employers.

Every year, the PhD Day combines a mix of keynote speakers, hands-on workshops, panel discussions, networking opportunities at our career fair, and time to connect and relax during coffee breaks.
The theme of this year´s PhD Day will be "Sustainable paths: Planting seeds of innovation".

Topics include:
• sustainable career paths in and outside of academia
• sustainable well-being and mental health
• sustainable environment
• sustainable innovations
This is not another academic conference, this is your time to shine and show that, in addition to your PhD research, you have so much more to offer! Post-docs and those interested in pursuing a PhD are also highly welcome to join!

If this intrigues you, join us and get your tickets here: https://phd-day.nl/

There are two ticket options:
Day-program-ticket. This gives you access to all the keynote speakers, workshops, panel discussions, a career fair, and much more. The day program takes place from 9:00 - 18:00 at the Martini Plaza in Groningen.
Combi-ticket. This combines the day program ticket with entry to our After-Party, incl. a free drink at the Cilinder Bar in Groningen.
Information for Companies: Why Should Your Company Join The PhD Day?
PhD candidates are highly skilled individuals who conduct research in a field they are passionate about. Next to acquiring state-of-the-art knowledge in their field through literature reviews, PhDs conduct original research, analyze data using different software, and engage in writing their dissertation.
During their academic training, PhDs become experts in critical thinking, complex problem solving, and efficient decision-making. Additionally, they learn how to be resilient and how to persevere through challenging times and failures. All skills that are dearly needed in the corporate world nowadays.
By attending the PhD Day 2023, you will be able to actively engage with PhDs from various fields and disciplines and position yourself as a valuable employer!
If you would like to learn more or get in touch with the organization committee, you can do so via their website: www.phd-day.nl