From Chile to Groningen: Pablo's advice for life in the north
Make it in the North chats with Pablo Gonzalez Cortes, a polymer chemist.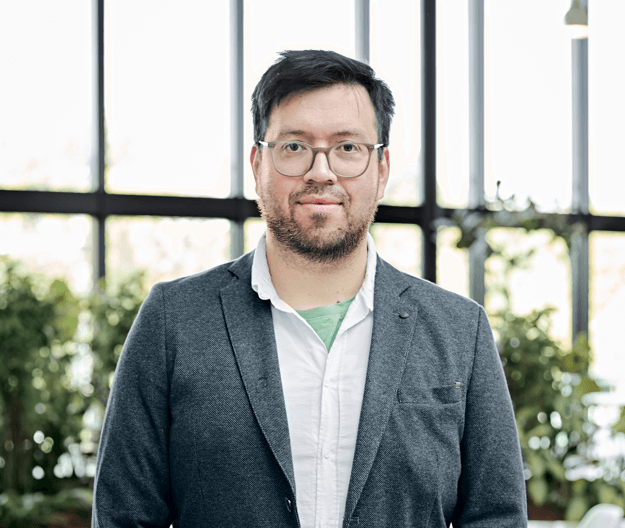 Pablo Gonzalez Cortes made the journey from Chile to Groningen 3 years ago without regrets.
Gonzalez Cortes works in polymer chemistry. He's trying to create materials that remove pollutants in water such as calcium and magnesium. There are already some products that can achieve this but Gonzalez Cortes says they contain lots of chemicals and use up lots of energy to be produced. His goal is to find a more eco-friendly process to achieve the same end result.
He's been interested in this topic for a long time, however he felt that he had to move to the Netherlands if he was to make progress in this area.

"In Chile we have lots of expertise for this, but not the same level of technology and equipment that's available in Groningen," said Gonzalez Cortes .
Through a double-degree collaboration between the University of Groningen and the University of Chile, Gonzalez Cortes was able to come to the Netherlands to pursue his studies here.
One of the biggest lessons Gonzalez Cortes learnt upon his move to the North of the Netherlands was the importance of achieving a good work-life balance.
He came from a culture in Latin America which prioritised working even more than 40 hours per week.
"But my professor told me it's not necessary to work every day. His advice was to occasionally disconnect from the university. To enjoy the sunny days. After a break, then try to connect again to your work with a clearer mind," said Gonzalez Cortes .

At first he was always reading papers and conducting experiments. However, when he tried to practice what his supervisor was preaching he found that he started to enjoy his job even more.
Some of his favourite activities include going for a walk around Noorderplantsoen and taking the train to explore the little villages nearby.
However, things don't always go smoothly in life in Groningen. Gonzalez Cortes felt he faced an uphill struggle to learn Dutch as he found that the way he was used to constructing sentences in Spanish was different from how they are constructed in Dutch.
Finding a job was also difficult.
Initially he also found Dutch people to be more cold than people back home. He found that people were less keen on small talk. Now he's gotten more used to this and still recommends that people should be open and not restrict themselves to socialising with people from their own country.
Does he plan to return to Chile?
"Only if it's to meet my family," says Gonzalez Cortes who plans to build his life in the Netherlands. The coronavirus pandemic meant that he hadn't seen his family in 3 years so it's definitely time for a visit.
MIITN's series Made it in the North shines the spotlight on the different internationals working in the northern parts of the Netherlands.