How to Write a Cover Letter: 8 Steps
Check out our tips and a step-by-step guide to craft a winning cover letter: one that will impress your potential employer in the Netherlands!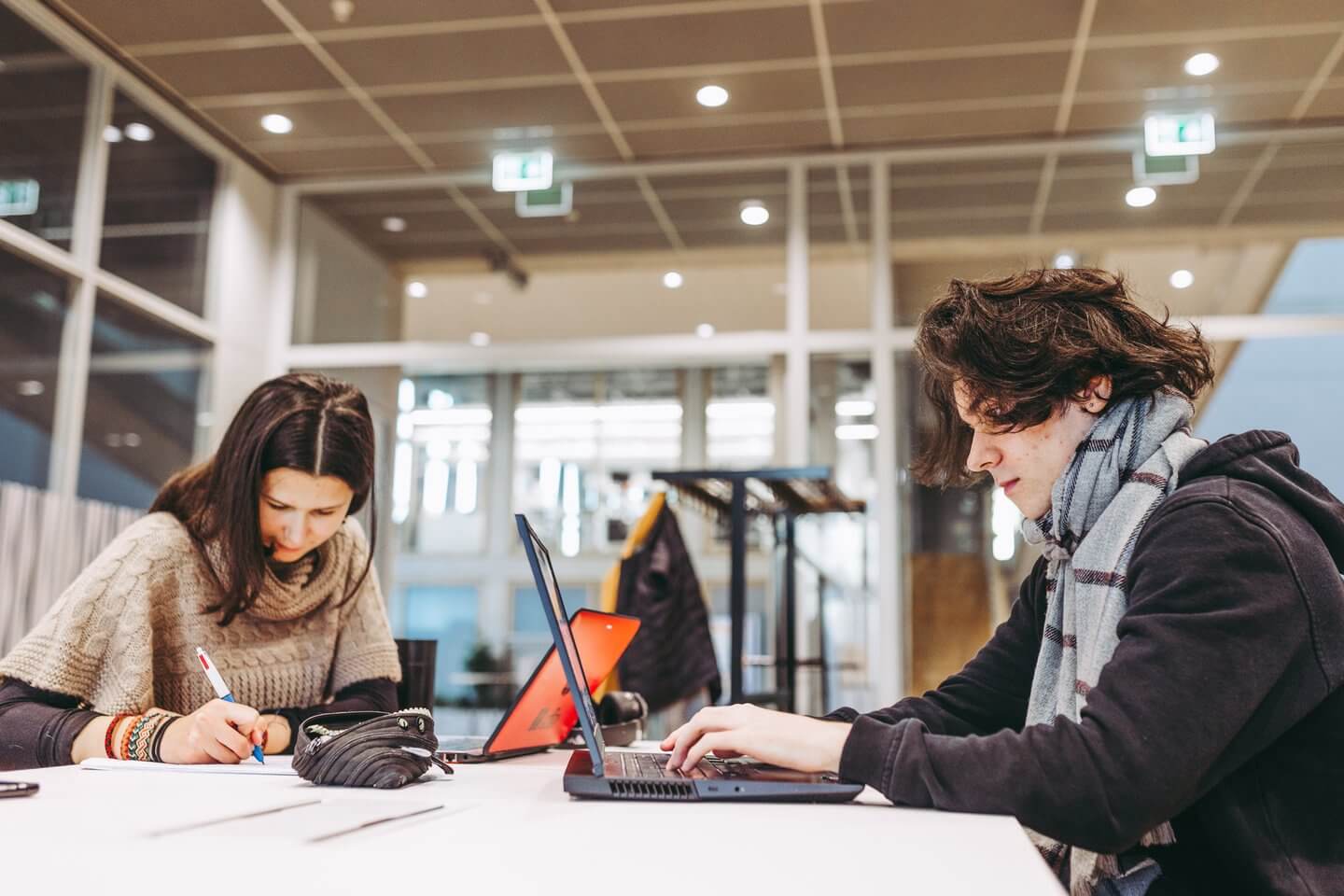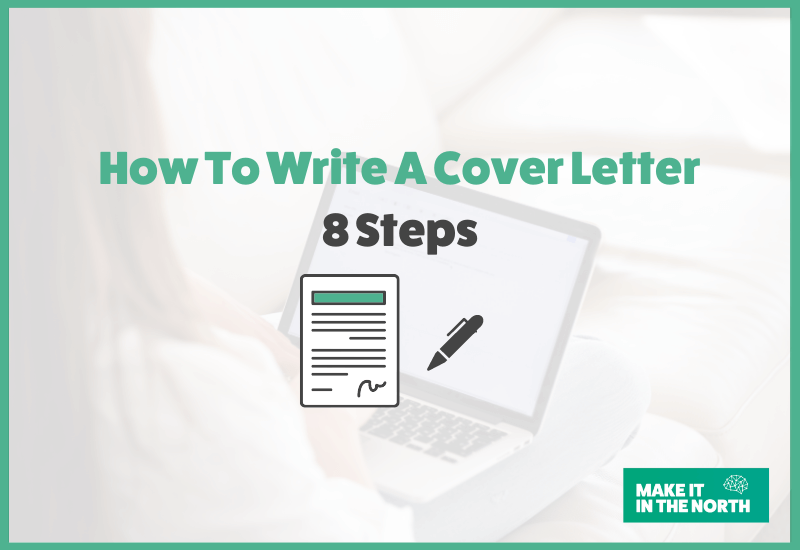 While not always mandatory, sending a tailored and well-crafted cover letter can increase your chances of landing interviews with potential employers.
Indeed, a great cover letter can give recruiters a first glimpse of who you are, not only as a professional but also as a person. Most importantly, it's a great means to communicate your understanding of the company's mission and vision, and how these align with your personal career objectives.
Not sure about how to write a winning cover letter? You're in the right place! Below, we explain how to write an effective cover letter, step-by-step, section by section.
Don't hesitate to adjust your cover letter while reading the article. We wish you a good read!
While not all cover letters should follow a specific structure, there are key rules to follow and sections to incorporate into your cover letter. Your cover letter shouldn't be longer than one page (aim for 400 words maximum).
Below are the main sections you'll want to be including:
Header
Subject line
Introduction
Career plan
Professional experience
Academic background (depending on your level of relevant experience)
Skills
Conclusion
Stay with us and read how to go about each section below.
Write a winning cover letter: 8 steps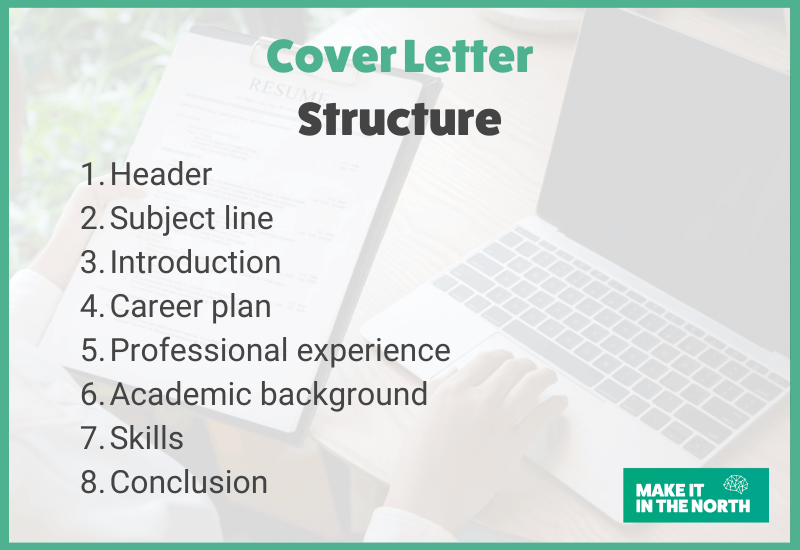 1. Begin with a professional header
While probably the easiest section to complete, it's important to get it right: your header should be professional.
In the top left of your cover letter, include all of your personal details and contact information, such as your name, job title, address, email address, and phone number. This provides the recruiter with easy ways to reach out to you if they are interested in your profile. Most importantly, it's the professional thing to do.
When finished adding your personal details, make sure to include the company's details in the bottom right of the header. This will demonstrate that you researched the company's location and HR manager. It also shows you tailored your cover letter!
Ensure that you include the following details:
Top left of the header
Your name and surname
Job title
Address
Email address
Phone number
Bottom right of the header
To whom the letter is addressed (hiring manager's name and title)
Company name
Company address (including the street, postal code, city and country)
2. Add a subject line to your cover letter
Once you've created your professional header, move on to the subject line of your cover letter.
Include a complete subject line that includes the job title and company name, so the recruiter knows what the letter is about.
By writing a tailored title, you demonstrate that you have taken the time to write a cover letter specifically for this company, which many recruiters will appreciate.
Example
RE: Application – Environmental Engineer – The Energy Company
3. Craft an engaging cover letter introduction
The first paragraph of your cover letter should be strong and impactful. Write an introduction that captures the reader's attention and encourages them to read on.
Make sure to tailor your introduction. Start with "Dear [HR manager's surname]" and introduce yourself.
You will then want to present your career objective in no more than two or three sentences and include:
Your enthusiasm and interest in the position
Your level of experience
Your current professional situation
4. Outline your career plan and aspirations
Recruiters are often interested in your future career aspirations and how they align with the company's values. Describe your career plan and vision, and how the company you are applying for fits your goals.
This demonstrates clarity and coherence. It also helps establish rapport with the hiring manager who will be assessing whether you are a good fit for the team.
If you are unsure about your career plan, highlight how your aspirations align with the company's values. You can find these values on their company website.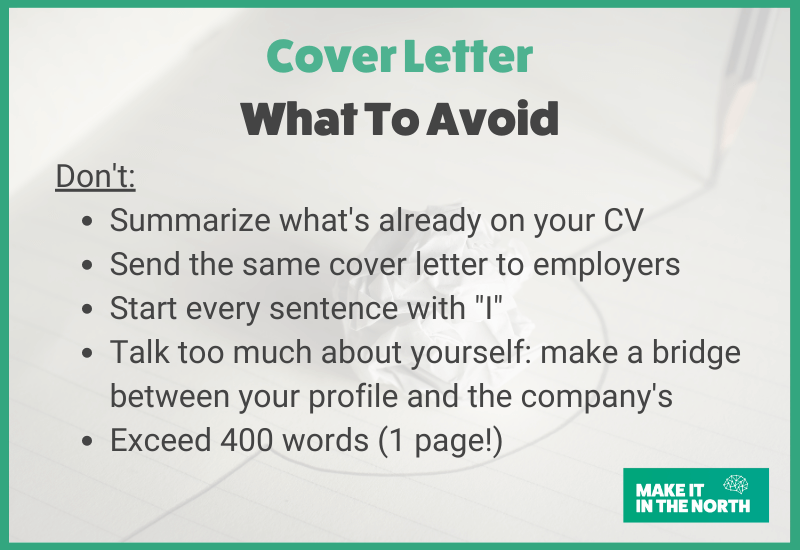 5. Emphasize your relevant professional experience
Highlighting your relevant professional experience is a crucial part of your cover letter outline. To do this effectively, carefully read through the job description and identify which of your experiences and achievements could give you an advantage in the role.
Ask yourself the following questions:
Which of my achievements are relevant for this position?
Which relevant skills do I possess for this role?
Are some of my past professional projects relevant to this position? Have I worked with stakeholders the company interacts with on a regular basis (e.g.: clients, partners)
Once you've noted the answers to these questions, summarize your relevant experience for this position. We highly recommend you provide concrete examples and link your experience to the requirements of the role you're applying for.
6. Present your academic background
The extent to which you elaborate on your academic background depends on the amount of relevant work experience you have. If you have little to no professional experience in the field, allocate more effort to describing your academic achievements and courses.
If you have sufficient professional experience, prioritise describing your professional projects, responsibilities, and achievements (as explained in the previous section).
Note: This is not a hard and fast rule! The importance of professional experience or academic background depends on the job at hand. Read the job description thoroughly and think of whether your academic experience, professional experience, or both are relevant enough to be included in the cover letter.
7. Incorporate your skills in the cover letter
Once you've described your relevant completed projects and/or academic background, time to present your skills. Identify which skills the company is seeking for the position and whether you possess them.
If you don't have the exact skills, highlight other relevant skills you have and explain how they will benefit your prospective employer.
Try to naturally incorporate your skills into your cover letter. For example, specify which skill(s) you put to use in a previous project. We also recommend you give a concrete example of how this skill contributed to the project's success. Make sure to include both soft and hard skills.
8. Write an impactful conclusion
End your cover letter by reminding the reader why you are the ideal candidate and how your previous experience and academic background will benefit the company.
Mention the company, the role, the team/department, and your conviction that you can bring value to the team. Finish with a formal greeting to leave a great impression on the reader (e.g.: Sincerely yours)
We hope this guide helped you write or improve your cover letter. Writing an impactful cover letter is no easy task: it takes time and effort.
Our main advice if you're not inspired? Just start writing. Write everything that goes through your mind: who you are, your career plan, and why this job is for you… Once you've gotten all your ideas out, it'll be much easier to summarise them into concise paragraphs. Remember: your cover letter needs to fit on one page (approximately 400 words)!
Another piece of advice: have a couple of friends and/or family members read your cover letter before you send it off. Getting a second opinion is always a good idea and may give you more perspective on how your profile fits the role you're aiming for.
Finally, always remember: you've got this. Best of luck with your job search!