We are looking for a Head of Recruitment and Team Delivery who will be responsible for delivering our trainees to our clients. Every day you will be working towards making sure that our trainees are happy and thriving in their jobs and vice versa that our clients are happy with the performance of our trainees.
What you will do
Developing and implementing our recruitment strategy to attract top talents
Leading and managing the trainee teams, including setting goals and objectives, providing feedback and coaching
Overseeing the delivery of trainees towards our clients, internal and external stakeholder coordination, ensuring that our trainees deliver according to our quality standards and helping them with their professional skills
Providing support and guidance
Coaching the trainees in professional skills once they start their bootcamp
Developing and implementing policies and procedures to ensure the smooth and efficient operation of our team
Facilitating communication and collaboration between trainee teams
Who you are
You have experience as a recruiter, recruitment consultant and/or team lead
You embrace equality and are committed to working towards a fully diverse and inclusive tech industry
You have what it takes to empower our trainee teams by coaching them on professional skills and showing leadership
You acknowledge that the success of the people, the team and the customer is your success
You speak and write English and Dutch fluently for clear communication with our partners and our international trainees
What we offer you
Working with us means that we will offer you a competitive salary and additional benefits, whilst you will be working in an exciting and constantly evolving startup environment. You will be at the forefront of the new diverse and inclusive way of working in the tech industry!
At Alyx and Codegorilla, we are truly committed to creating a diverse and inclusive work environment where all employees feel valued, respected, and supported. We believe that diversity of perspectives and experiences leads to a better decision-making and drives innovation.
If you are passionate about driving operational excellence and want to support or mission, please apply via LinkedIn or email to johanna@teamalyx.com.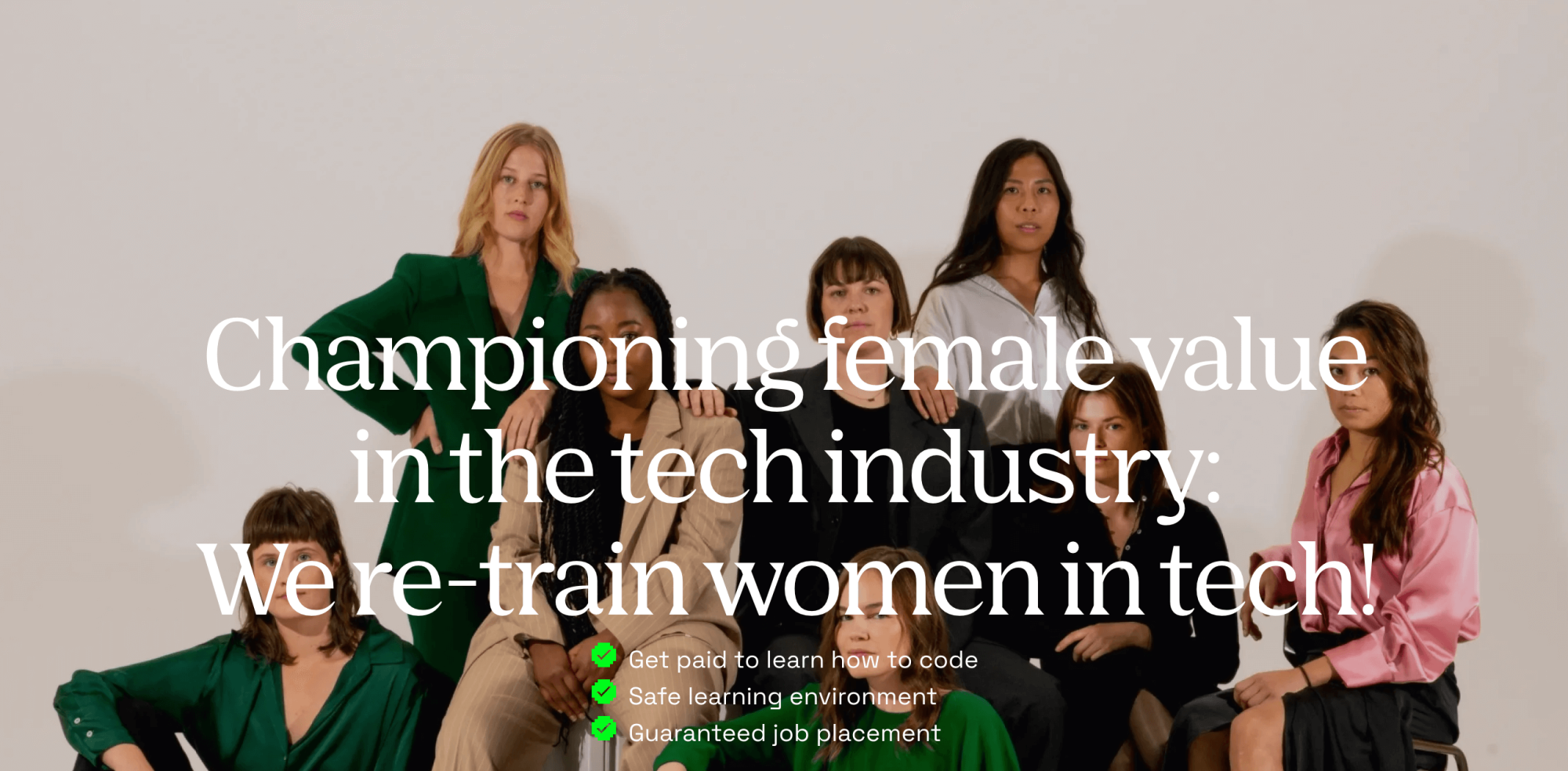 Will you become our new

Recruiter?
"*" indicates required fields