Service with a smile: Working in Dutch hospitality and education
Make it in the North speaks with Basundhara Saha and Michelle Bokma-Calderon Romero about what it's like to work in Groningen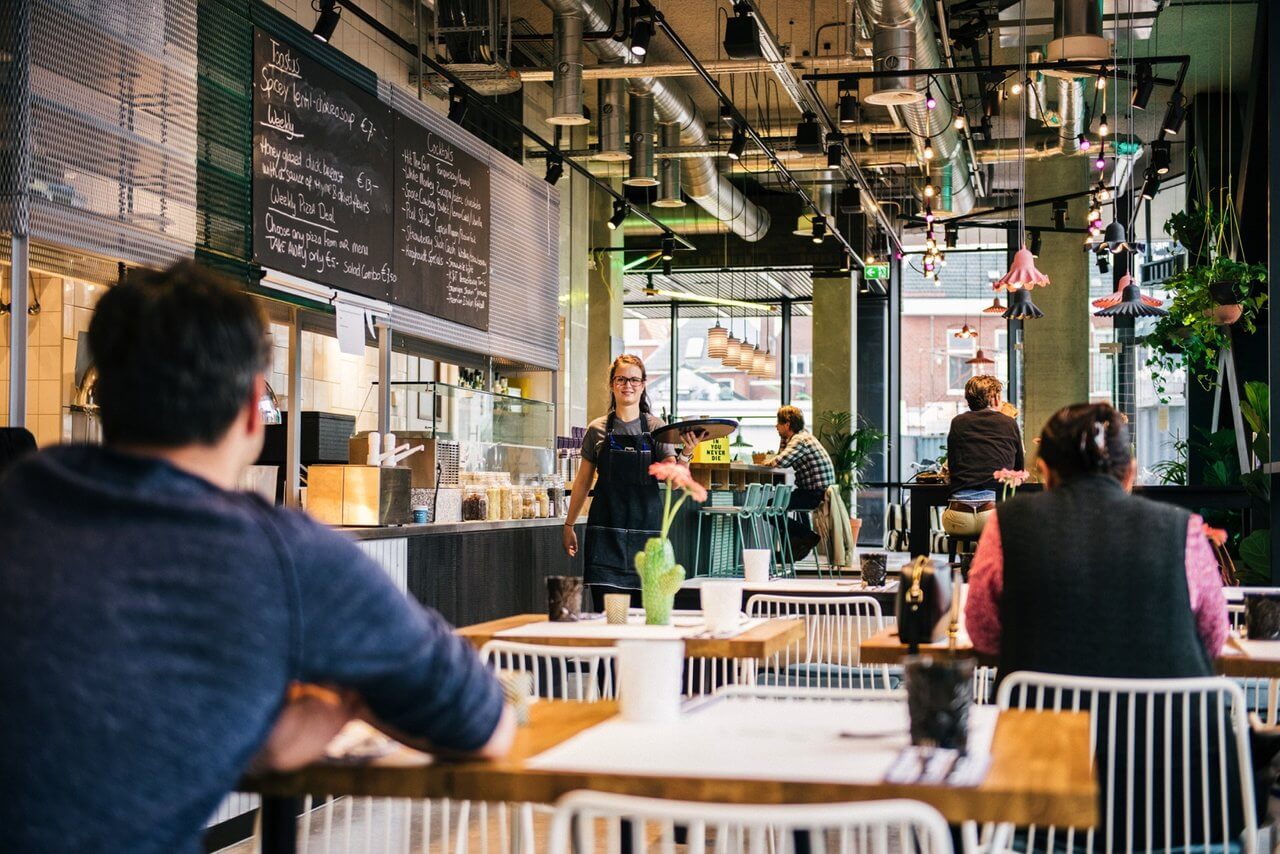 The hospitality and education sectors are a big part of our societies.

Despite the uncertainty caused by the coronavirus pandemic, many people still work in these sectors and strive to deliver the best service possible.

Make it in the North had a chat with Basundhara Saha and Michelle Bokma-Calderon Romero about what a typical day looks like for them in these sectors and what advice they have for internationals tempted to follow in their footsteps in the Netherlands.
Basundhara Saha from India works as a host in a hotel in Groningen. This entails welcoming guests and taking charge of the breakfast buffet. Her next career goal is to handle the reception desk.

She entered this line of work purely out of interest as her academic background was in English literature. Thanks to her networking she got to know about this job.

"I had already started learning Dutch before applying for this job. I applied and during the interview, the manager said they were looking for someone who was a bit more fluent but he asked me to keep in touch. After a month or so I improved my Dutch further and I let him know. Then he called me back and said I got the job," says Saha.

Saha encourages people not to think of the language as a barrier. Many people do speak English and there are jobs that don't require Dutch. But Saha says that if one wants to integrate into society, having a common language will definitely help.

Asked about her experience learning Dutch, Saha said that it's not hard to pass the exams. She believes the tricky bit was to actually learn the language enough to be able to properly interact with customers and colleagues. Most of her guests in the hotel are Dutch, so being able to communicate properly with them is crucial.

Groningen's hospitality sector is very vibrant, so we asked Saha about the best parts of a job in this area.

"The best part is of course when you get to interact with people. I always wanted to do something in which I can deal with the people I'm working for. I didn't just want to sit behind a computer. If you're interested in talking with people, hospitality is for you!" explains Saha.

When she's working, her priority is assisting the guests as quickly as possible.

"You have to tend to everyone's request at once. People don't have the time to wait. So it's a very busy job," says Saha.
The job does come with its challenges though. She starts her shift at 6 in the morning to prepare breakfast for the guests. She also faces long standing hours and is running around most of the day. She says that you have to be flexible with work and also pitch in shifts during the weekend. She advises people looking for a job in hospitality not to expect a nine-to-five job which runs from Monday to Friday.
Her best piece of advice is to always deliver service with a smile, regardless of the time of day.

Asked about the differences between working in hotels in the North as opposed to other parts of the Netherlands, Saha says that she feels that service is more cosy and personal in Groningen because it's a smaller city.

"People do care about what's happening in other people's lives, especially with our regular guests," says Saha.
Advice from a study advisor
Michelle Bokma-Calderon Romero is a study advisor at the University of Groningen's (RUG) Law Faculty.
Since she has a law degree herself, this puts her in the perfect position to assist the RUG's students.

Her job entails guiding students through their whole academic journey – she's ready to deal with anything and everything that can affect their studies. Sometimes they have an issue of planning while other times personal circumstances might crop up. She also has conversations with students about career prospects after they graduate. In a nutshell, she's a student's first point of contact when it comes to their studies. She enjoys working with different students, including international students especially because she was once one of them.
Her advice for those interested in working as student advisors is for them to be willing to listen to others. Study advisors have to empathise with the situations students might find themselves in. Learning Dutch is also useful. It took her around one year to be able to have a proper conversation in Dutch.
According to Bokma-Calderon Romero, what you studied and where you studied do make a difference when it comes to working in the North. This is especially true for regulated professions such as law, medicine, and architecture. She says that for other careers such as those in IT, a direct link between your studies and your work is less critical.
Coming from Mexico, Bokma-Calderon Romero is aware of some of the particular hurdles non-EU visitors might face. These could include applying for residence and work permits. It was challenging for her as some companies weren't motivated to deal with the paperwork, but her advice is to keep trying. She also recommends following up with companies that reject your application to better understand what you can do to improve.
Asked about what it was like to immerse herself in the Dutch culture, Bokma-Calderon Romero found that the people she encountered were very polite and helpful. She also appreciates that employers respect an employee's vacation days by not bothering them with calls and emails. It took her some time to get used to the directness with which people spoke. The thing she's still trying to adjust to is the food as she's still in love with the Mexican cuisine.

We hope that Basundhara Saha and Michelle Bokma-Calderon Romero's experiences helped to shed some more light on what it's actually like working in Dutch hospitality and education. If you want to learn even more, why not invite someone in these industries for a cup of coffee to ask all your burning questions? You can also start searching for what positions are available in these industries from the comfort of your own home.

Soon you too could be making sure guests have the best possible stay in the Netherlands or be the one helping a student succeed in university!
Companies and jobs

in hospitality and education