'I love working remotely from Groningen' – Environment & Sustainability Officer
Make it in the North chats with William Powell, an Environment & Sustainability Officer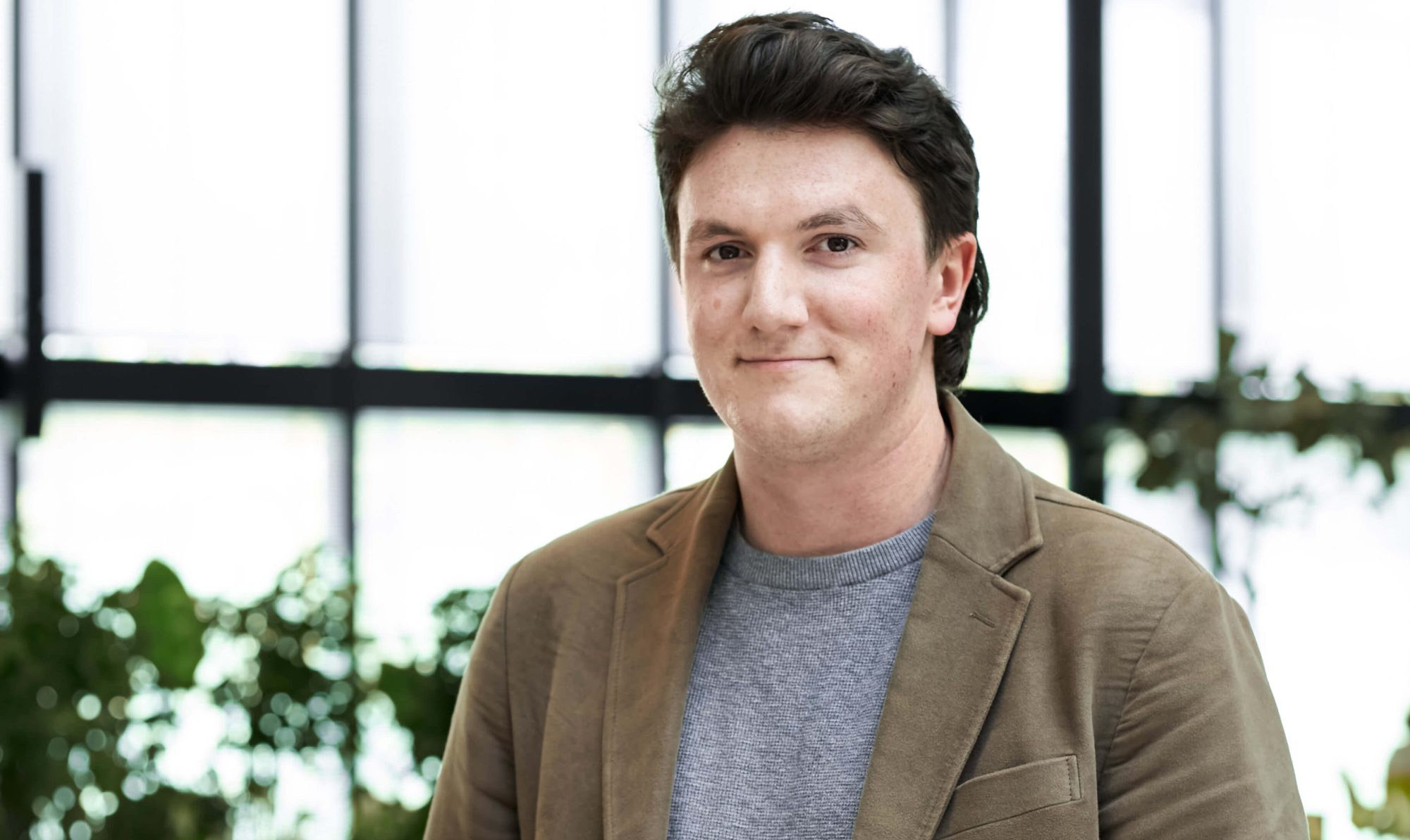 Make it in the North (MIITN) sat down with William Powell to talk about working remotely from Groningen, when he decided to learn Dutch, and his top tips for people looking for a job in the Netherlands. MIITN's series Made it in the North shines the spotlight on the different internationals working in this part of the Netherlands.
What's your name and where are you from?
I'm William Powell. I'm from Philadelphia in the United States.
How did you end up in Groningen?
Well I took the student route as many people in Groningen do. I came here for my master's degree, I graduated, and then I got a job here. I've been working here ever since.
I got my master's in environmental and infrastructure planning at the Faculty of Social Sciences at the University of Groningen. This essentially relates to spatial transformation, city planning and innovation. Right now, I am a bit specialised in mobility planning, specifically in how public and private institutions can be involved in the process of people moving from one place to another for commuting traffic mostly.
So who are you working for at the moment?
Right now I'm working at the University of Twente as an Environment & Sustainability Officer. I work remotely but I go to the campus in Enschede sometimes during the week when I have meetings there. But I work collaboratively with researchers at the University of Groningen and also mostly at the University of Utrecht. So I'm also travelling quite frequently.
Groningen is a bit far compared to other cities. How does it work for you as a base?
It works fine for me and my job. I will say that the most inconvenient thing is that there's only one way to get here from my connection in Zwolle. But other than that, it just works for me perfectly.
I actually love working remotely in Groningen because of the Forum. It offers a huge public service here. I think that it is well utilised, especially by me. I like working there a lot. It's really nice.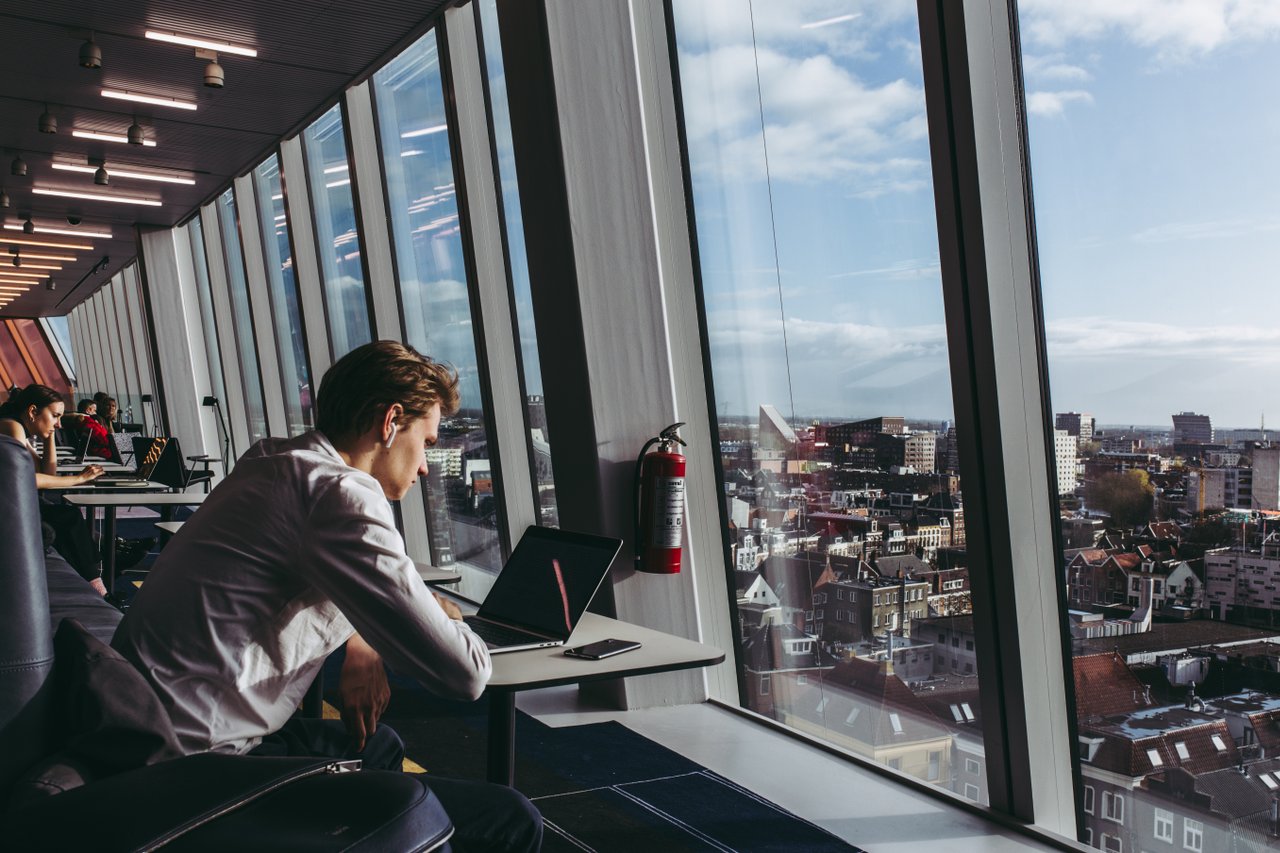 What is it about Groningen that keeps you here?
I've thought about that a lot recently because my job is technically based in a city that is two hours away from here. I've lived in Groningen since 2020. And I really love it here.
It's a beautiful city – the canals, the buildings, the ships, everything. I like to describe it as a really big village. It's a big enough city to keep you surprised, but small enough to stay familiar with it in a way that I haven't really experienced anywhere else in the Netherlands. I lived in Utrecht for a few months, I like it there but I couldn't really make that kind of comparison.
Jumping back to your job, what does that involve?
I have a few different projects that I'm working on. Some of them are bigger than others. Like for example, now I'm working on a mobility report for 2022 for the university that will contribute to the calculation of its carbon footprint. I'm also setting up a kind of precedent there, so it's a huge project. That involves writing and analysing the survey data.
What made you apply for this job?
I graduated during the lockdown period of covid. The job market was a bit different then with fewer opportunities.
So I was kind of in the mode of taking whatever opportunities came my way that I thought I could relate the most to my studies, which was the job I have now. And I mean, even before then, after I graduated, I was also working in Groningen in a few different positions actually, mostly as a freelancer.
I also started a sustainability consultancy with a friend of mine. We offer to create sustainability reports for clients that will be obliged to do them as of January 2024 following a change in the law.
Apart from that I also work as a freelance translator from Dutch to English. Mostly for online web shops that want to market their products to English-speaking customers.
So you learnt Dutch at some point?
I actually taught myself Dutch before I even moved here. While I'm also taking a class now, I did prepare before coming here by studying Dutch for almost a whole year.
Absolutely. Yeah, it really helps.
I visited Groningen twice before I moved here. I also knew some people that lived here. So I already had some connections that could help me find a place to live in.
All of this was kind of a result of my preparing for it. Because I wanted to really know what I was getting myself into. I wanted to kind of streamline that process as easily as possible. Of course, there were still some obstacles that I oversaw. But I wanted to minimise that as much as I could by start preparing a year before I knew I'd move.
If someone's reading this and is also preparing for this process, what should they be looking out for?
Don't underestimate the language barrier. Of course it's well known that the Dutch speak very good English, especially at the University of Groningen. But I do think there's a layer of integration that is much more difficult to overcome unless you have at least somewhat of an understanding.
It's worthwhile to at least have some basic grammar and basic sentences down.
And then really, just think about what you want to get out of your move here. Are you coming with the intention of staying? Are you getting a degree and leaving after a year?
The International Welcome Centre is a good resource. I went there before I moved here and they walked me through the immigration process. Coming here as a student is quite easy – you just get a student visa. But then kind of taking a step beyond that is a bit more difficult.
So I think you really need to utilise your resources and there are some really good ones, especially in Groningen.
What was the hardest obstacle that you've had to overcome in this process?
I would say navigating the labour market.
If you're not from the EU you need to have a sponsor for your employment. You need to be able to maintain that for at least 5 years to get a permanent residency.
Unless you know what your plans are, then you need to be able to kind of build your own network and those kinds of relationships that are sustainable.
Know what you want to get into so then you know what things you must keep in mind.
After someone has settled down in Groningen, are there any fun activities to do?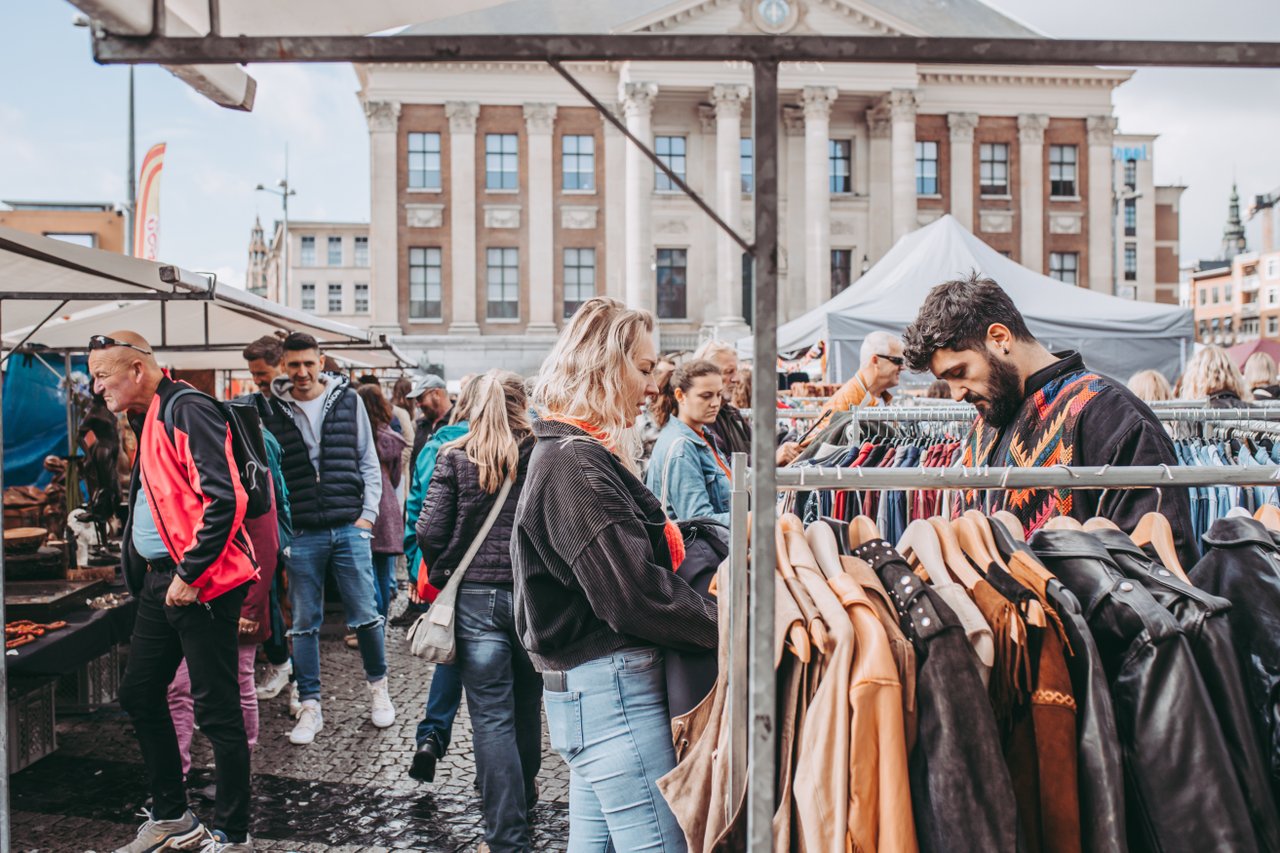 I think the summers in Groningen are very underrated. There's an amusement park set up right now, there's always something to do. There are lots of opportunities in Groningen because there are lots of communities here. There is an active international community here that does also include Dutch people.
This is where it's helpful again to have some local connections and to have some grasp of the language and culture. It helps you get to know what festivals are being celebrated and why. Knowing these kinds of key holidays can also help you plan your free time.
What are your top tips for people looking for a job in the Netherlands?

Talk to people and network – many people are willing to help
LinkedIn is practically mandatory
Send out applications and reach out to people even if you think you're not entirely qualified
Look at interviews as practice and don't set yourself up for disappointment
Utilise your university's career centre
What are the biggest differences between the working culture in the United States and the working culture in Groningen?
This difference is actually one of the reasons I moved here. I find it more relaxed here. There's more paid time off, the hierarchy feels more horizontal, even your line managers are open to hearing your advice. It seems you can get rewarded a lot more for what you can give instead of like in the US.I was even offered a relocation package, which is nice. This is rare in the USA. And of course, in the US, you cannot have health insurance unless you have a job with a good health insurance package. There are cases where people choose one job over another because of the health benefits, which to me seems a bit counterproductive. And here of course, it's different. So yeah, I think I think to sum it up, I would say that here in the Netherlands, or especially Groningen, I would say someone who is an employee has more freedom than someone who is in the United States.
Any final piece of advice?
Start reaching out to people with your questions early on. Email the International Welcome Center North (IWCN) and join the relevant Facebook and LinkedIn groups.
Start talking to people. I know it takes a bit of effort to be the one to start those conversations, but there are people that want to help you. Don't feel as though you're alone on this journey. Plenty of people have gone through it.
The interview has been edited for brevity and clarity.