Richard Rushby, Co-Founder of SG Papertronics
"I've found the ecosystem to be so rich that I've looked for ways that I can help give back to the Groningen entrepreneurial community"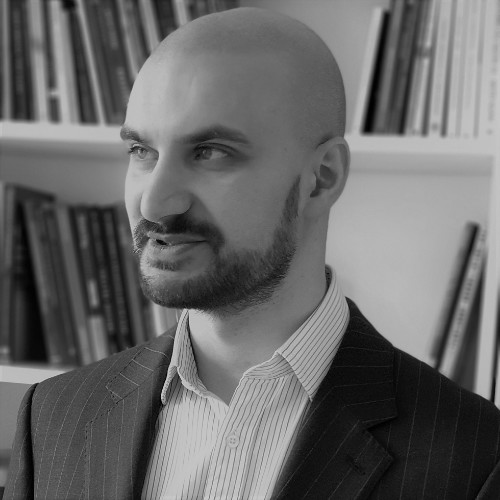 What's your startup all about?
SG Papertronics is a tech startup founded in the North of the Netherlands off the back of research conducted at the University of Groningen (RUG). It was established from the idea of 2 PhD students.

We want to democratise wet lab testing for small to medium enterprises (SMEs). This is achieved through a device that is sent out to our customers and bespoke test pods that can be tailored to any industry.
What is your connection to Groningen?
Both Maciej, the co-founder, and myself studied at the University of Groningen. This gave us access to the VentureLab scheme and we met through one of the VentureLab weekends. We were able to file the patent through the university to protect the intellectual property (IP) generated from that research and have then tied into the different support networks within Groningen.

On campus we engage with other businesses via the Campus Groningen and Life Cooperative communities and have also connected via the wider community of Founded in Groningen, Make it in the North, BeStart, and especially the Innolab community.

All our investors are specific to the region and our angel investment round came from RUG Ventures and NOM. I've found the ecosystem to be so rich that I've looked for ways that I can help give back to the Groningen entrepreneurial community and have recently taken a role as a Board member for Founded in Groningen.
How did you overcome your biggest challenge?
Our biggest challenge is ensuring we have the right people. In any business, it is critical but especially in a startup because the people you're hiring early on are your core team and you really want to make sure they're the best fit possible for the company you're developing.

We put a lot of time into our staff and hiring process to try to make this happen. We have been able to use our network and tools like Make it in the North to find possible candidates and that has really helped.
What advice do you have for a startup working in your field?
Don't give up. The first thing you should do is to get a solid team together as fast as possible. People often think they can do it alone. You will waste most of your time trying to do it solo. There are some successful entrepreneurs running a small business or consultancy and that's fine.

But if you want to build something big you'll reach a point in which you need other people, even if you can run it on your own initially. Consider what this team will look like, because otherwise, you're going to face a barrier to your growth.
Article and interview by Christoph Schwaiger. This article was originally published in The Northern Times.