Welcome to Voys Let's get to know each other!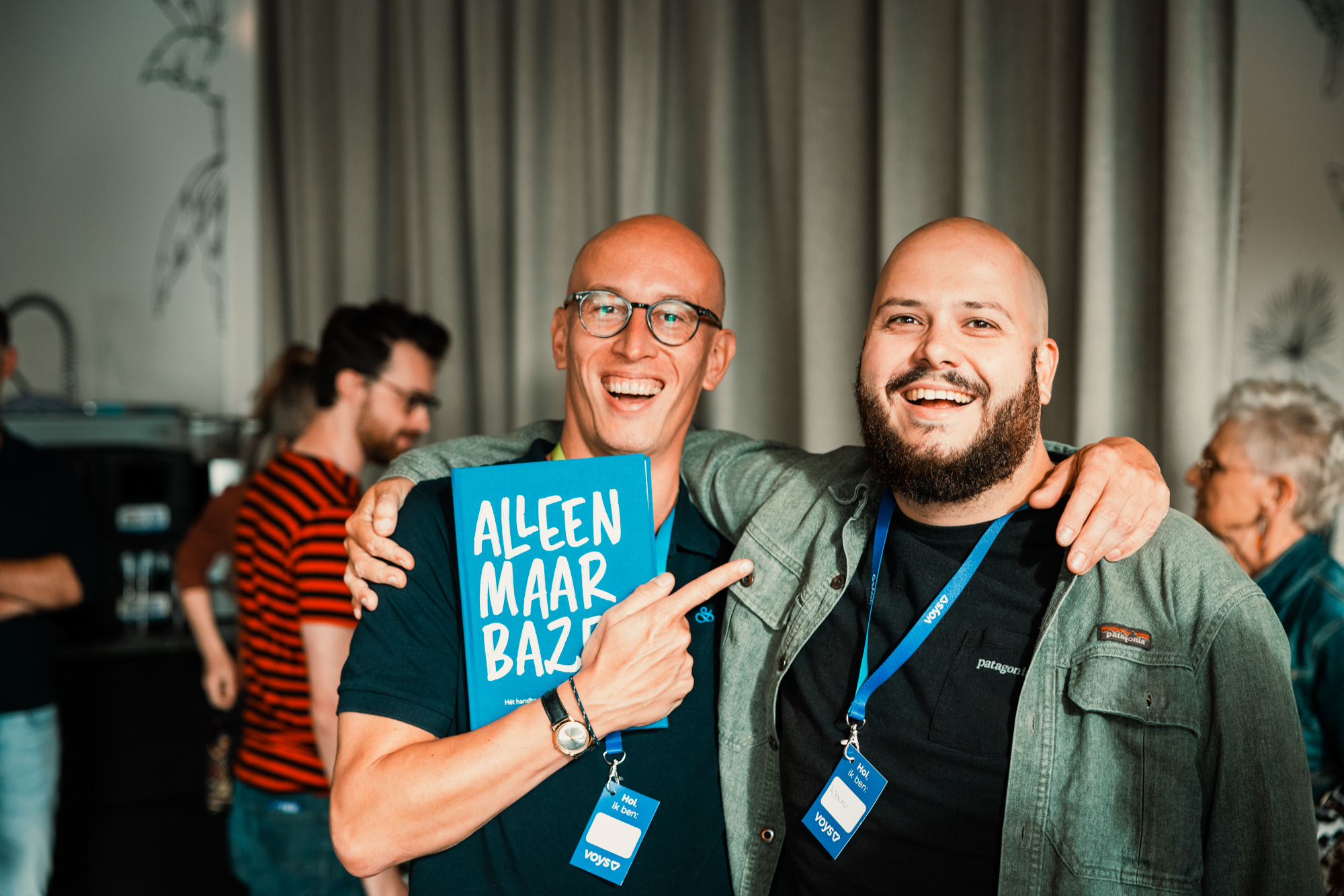 Our company profile
Interested to hire internationals

Interested to hire PhDs

Digital & IT
Sustainable Development Goals
Voys provides telephony services to companies, so that they can be perfectly available to their customers. Because we are growing; we are looking for new colleagues that want to have ownership in their roles.
At Voys we work completely self-managed. Lots of freedom and responsibility for each colleague, and there's no manager to be found. Promise!
We are always looking for new colleagues 🤙

Voys offers telephony to companies: from freelancers to larger businesses. From our simple online environment to our webphone, we help companies so that they can be wonderfully accessible.
Over 15,000 companies in four different countries call with our technology. Through our collaboration with software developers we automate boring and repetitive work as much as possible. This leaves time for fun work in which talents are fully utilized: meaningful work in which you can develop yourself.
Colleagues at Voys treat customers the way they would like to be treated: informally and with equal dignity. We do not only have personal contact with customers, but also among ourselves.
Self-management: working without bosses👮
Voys works without management and functions, based on the idea that people are very capable of taking responsibility for their own work. The organizational model that makes this possible is Holacracy.
In addition, we have been selected in the top 4 nicest companies to work for. We are very happy about this, because we believe that happy employees make for happy customers, and vice versa. Our customers give us an average rating of 8.9 in over 3,000 reviews.
Our Core Values
We understand that we don't appeal to everyone with our way of working. And we're fine with that. At Voys, we are looking for new colleagues who fit our core values and can enrich them:
Open 📖
We are open and transparent in what we do, how we do it and why we do it. We develop open technology with an open mindset and share our knowledge.
Supportive 🤗
We care about the organization we are, the work we do and the people we do it with. We are friendly, considerate, helpful and cooperative.
Evolving 📈
Change is a verb we embrace, both in the way we work and in the technology we develop. We ask the why question and challenge the status quo. We push ourselves to get 1% better every day. This is how we can grow.
Equality 🧩
We don't look at your role description, we don't look at your title. We look at who you are and what you do. That's how we come together, that's how we work together. We treat everyone as equals because we are all different and yet equal.
WordPress Developer
Parttime (8-36hrs)

Fulltime (40hr)

For jobseekers

Digital & IT
View job
UX Researcher
Parttime (8-36hrs)

Fulltime (40hr)

For jobseekers

Digital & IT
View job
Developer
Parttime (8-36hrs)

Fulltime (40hr)

For jobseekers

Digital & IT
View job
Senior VoIP Engineer
Parttime (8-36hrs)

Fulltime (40hr)

For jobseekers

Digital & IT
View job