The Dutch IT sector in Groningen, Friesland and Drenthe
The Northern Netherlands is renowned for its continuously growing IT sector: plenty of new IT and computing companies choose the Northern provinces as a location whether that is software development, data centres, or data processing. One example of this is Google, who chose to base one of its data centres in Eemshaven.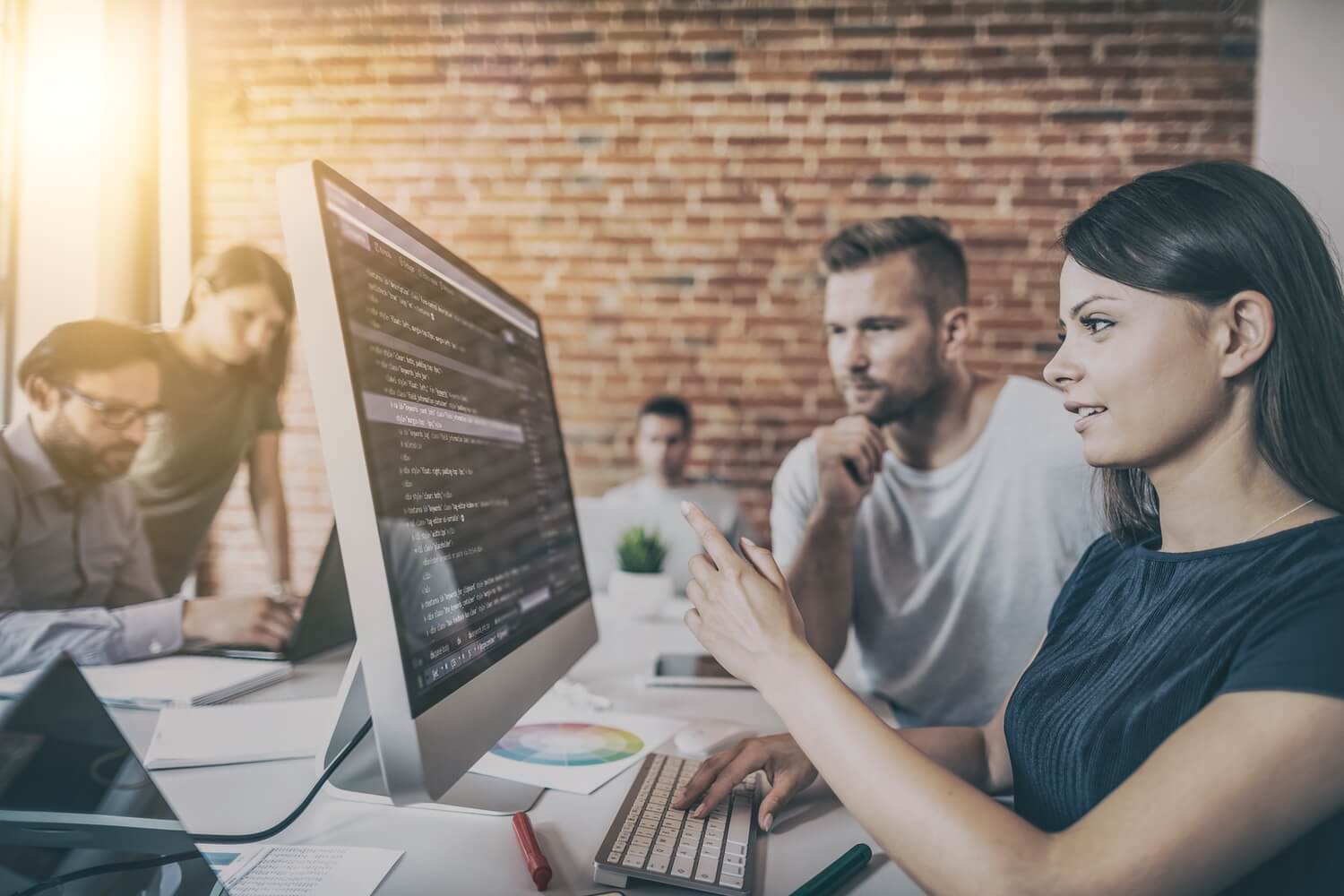 In recent years, the North has become a hotbed for new data centres: especially in the region north of the city of Groningen. One of the largest of these is run by Google, just outside of the city of Delfzijl (Eemshaven). In total, the Google data centre represents over €1.5 Billion in investment, and employs 250 people. One of the major reasons for Google locating its data centre in the North is the ease of supplying such a site with cheap, clean energy. Indeed, since opening in 2016 the Google facility has run on 100% renewable energy.

Aside from the supply of clean energy, the mild climate- making for cheap cooling- and ease of connection to the Dutch high-speed internet infrastructure are large plus-points. In total, there are three large data centres available for companies to use part (or whole) of in the Province of Groningen, both close to the city of Groningen and its surrounds. All of them have quick road, rail, and sea connections to the rest of Europe and beyond. In the Province of Friesland, there is a large data centre in the city of Leeuwarden- which again can be utilised in part or whole by various companies.

Indeed, Groningen even has its own (semi-) public access supercomputer, called ADA. Designed to be as accessible as possible, ADA is available to use both for large multi-national companies, and also SME's. In terms of research into IT and computing, aside from the major knowledge institutions in Groningen, Friesland, and Drenthe there is also a branch of the Dutch national scientific development agency TNO- which has its own team of IT development experts, available for commission.

The University of Groningen has an exceptionally highly rated IT department, and related research institutions. Its BSc in Computer Science is regularly rated as the best course of its kind in the Netherlands. The major research institute at the University in this field is the Bernoulli Institute for Mathematics, Computer Science and Artificial Intelligence, based at the Zernike Campus. With access to a supercomputer of their own, the Bernoulli Institute focuses its research within the realms of Quantum Computing, Machine Learning and Statistics, Agent Modelling; and several more. Several other research groups at the University also feed in to the IT sector, including the Groningen Digital Business Centre- which (amongst other activities), works to connect talented students with digital SME's.

The IT network organisation for the Northern Netherlands is called Samenwerking Noord, and includes a number of initiatives dedicated to the sector. They pool resources, share knowledge, and aims to create links between innovative companies and projects based in Gronignen, Friesland, and Drenthe. Aside from these 'cluster' activities, Samenwerking Noord is also responsible for the Friesland-specific networking, knowledge sharing, and social network Connect.frl, the IT Academy Noord-Nederland (a collaboration of government, three higher-education institutions, and Samenworking Noord), and the Groningen Digital Business Centre mentioned above.
Companies and jobs

in the digital sector